Pakistani military suffered losses during shelling from Afghanistan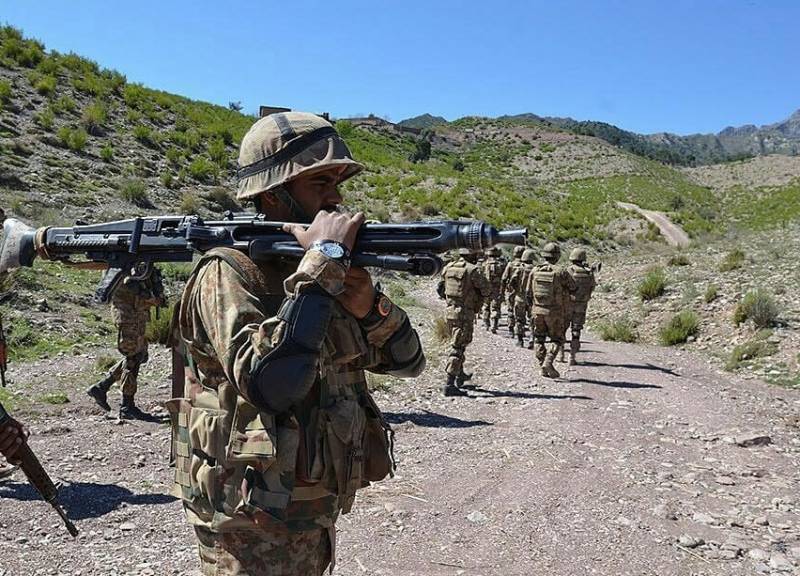 The shelling of the Pakistani border from the Afghan side was the first since the Taliban came to power in Kabul (banned in the Russian Federation as a terrorist organization). The shelling, according to the Pakistani military, killed two members of the Pakistani Armed Forces. Two or three attackers were killed in return fire.
The incident, reported by Al Jazeera, took place in the Bajaur area on the Afghan-Pakistani border. This area is included in the so-called. A "tribal zone" administered by the Federally Administered Tribal Areas Agency of the Islamic Republic of Pakistan.
In fact, Bajaur is a tribal area where the laws of Pakistan are almost non-existent. The Pakistani Taliban have been operating here for a long time *. After the Taliban came to power in Afghanistan, their Pakistani associates stepped up their actions in the Pashtun-populated areas of Pakistan. Here the Taliban find all-round support, given the ethnic composition of the region's population and the weak control over the tribal zone by the central authorities of Pakistan.
So far, the Pakistani special services have not reported what kind of radical group fired at the positions of the military, but it is likely that it was one of the Taliban detachments that retreated to Afghanistan. The Pakistani authorities strongly condemned the attack on the border post and stressed that they will oppose any attempts to encroach on the country's borders in the future.