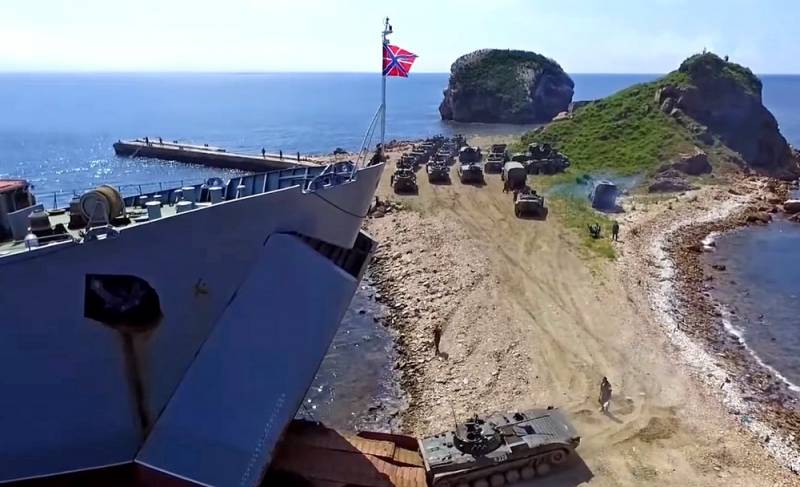 As part of the large-scale West-2021 maneuvers, Russian troops will have to perform a lot of combat missions. In particular, to test the mobilization capabilities of civil transport and infrastructure.
The Russian Western Military District conducts special exercises in the Gulf of Finland, during which they train the loading of troops and equipment on civilian ships
- reported in the publication Verkkouutiset.
According to a press release published earlier by the Russian Defense Ministry, the logistics exercises will be concentrated primarily in the ports of Vyborg and Ust-Luga in the Gulf of Finland. As reported, weapons and equipment are to be loaded onto a civilian ship. Photos have already been posted on social networks showing the process of placing equipment on the Kholmogory container ship.
During the Cold War, Norwegian strategists considered the possibility of using merchant ships during the Soviet offensive against our country.
- quotes the Finnish edition of the opinion of one of the Norwegian observers.
This is the first time such exercises take place in Russia.
- writes the Finnish observer.
China recently hosted a training exercise that also practiced the use of civilian ships to transport troops. However, the PLA used an experienced car ferry for this purpose, on which a ramp was installed. It allowed loading and unloading equipment at sea, not being limited to the port infrastructure.
Here are some pictures of the civilian freighters being loaded with trucks, BM-21 MRLS and T-72B3 obr 2016 tanks in the port of Viipuri, 20km from the Finnish border.
Close protection provided by combat boat.# Zapad2021 # zapad21 #Russia https://t.co/pxd1x4aSgn pic.twitter.com/nfzIZjUY8q

- Petri Mäkelä (@ pmakela1) August 25