Iraq buys Turkish Bayraktar TB2 attack drones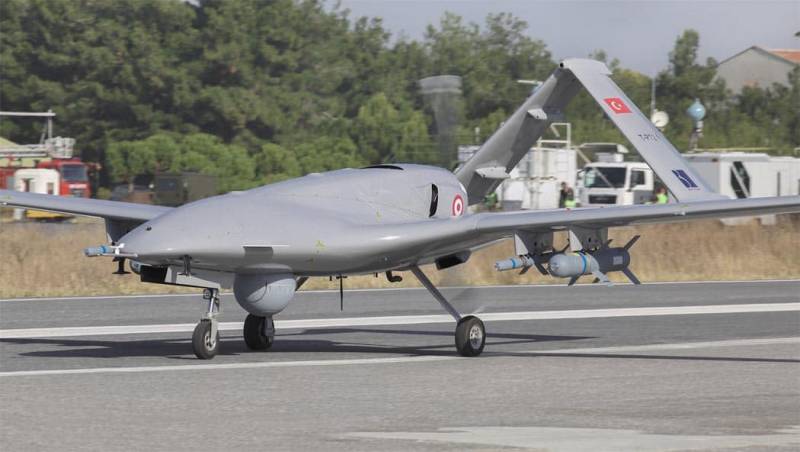 Iraq buys Turkish-made weapons. Baghdad is very interested in drums
drones
, helicopters and electronic warfare systems. This is reported by the Ministry of Defense of the country.
The head of the Iraqi military department, Juma Inad Sadun, said about an "agreement reached" with Turkey on the supply of Bayraktar TB2 attack drones, but did not disclose the details of the deal. Therefore, neither the number of drones planned for the purchase, nor the timing of their delivery are known.
In addition, according to the minister, the issue of purchasing 12 T129 ATAK attack helicopters and 6 KORAL electronic warfare systems is currently being considered. There is no data available when it is planned to sign the contracts. All of Iraq's acquisitions are based on the results of the IDEF-2021 international defense industry exhibition held in Istanbul.
Earlier, the Iraqi and Western press predicted a turn of Iraq towards Russia and the purchase of Russian weapons by the country. Baghdad showed interest in Russian
aviation
, including helicopters, armored vehicles and air defense systems. At one time there were talks about the possible purchase of S-400 anti-aircraft systems by Iraq, but they were denied by the Iraqis themselves. There was also information about the possible purchase by the Iraqi Air Force of the Russian MiG-29 from the presence of the Russian Air Force or the new MiG-35 to replace the light F-16IQ Fighting Falcon fighters, which almost do not fly due to failure. Apparently, the priority has changed, and Baghdad turned towards Turkey.