Vice President of Afghanistan: Biden-engineered crisis cost US dignity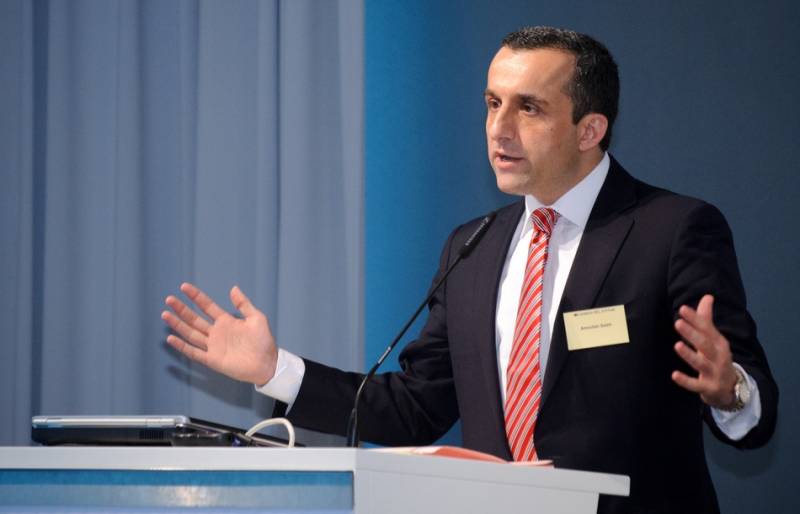 Until recently, the official post of vice-president in the government of Ashraf Ghani, a politician with many years of experience, Amrullah Saleh calls himself one of the leaders of the resistance to the Taliban (a terrorist group banned in the Russian Federation), who seized power in Kabul. The day before, he answered questions from journalists from the American media holding Fox News.
Saleh reminds: 31 August as the deadline for Joe Biden's promises to withdraw the Americans from Afghanistan is already close. According to the hero of the interview, in the United States, the government makes decisions that have led to the crisis in Afghanistan. But in the circle of President Biden they cannot be sure that the Taliban (* recognized as a terrorist movement in the Russian Federation and banned) are in fact opposing themselves to organizations like Al-Qaeda *.
In addition, in Washington, politicians must force the Pakistani authorities to share responsibility for the damage caused by the Taliban * - primarily for the dead and wounded. Because the Taliban gained strength precisely thanks to Islamabad, having enlisted the support of the Pakistani ruling circles.
Saleh believes that militants are behind the latest attacks at the airport and neighborhoods of Kabul, who want to shift the blame onto other terrorists. The same militants have been involved in the killings and terrorist attacks that have taken place in Afghanistan over the past 20 years. Therefore, American politicians need to create and lead a Western alliance against terrorism. Thus, to restore the status of a global superpower.
In the meantime, Washington shows only weakness and a desire to quickly escape from the region. But this is not an obstacle for everyone who would like to escape the dangers posed by the Taliban. In the vicinity of the Hindu Kush mountain range in the north-east of Afghanistan, resistance to Taliban detachments has been organized. According to Saleh, anyone can find refuge in the Panjshir Valley - wherever the resistance forces control territory. In this case, he will be provided with protection and hospitality, with the possibility of a safe return to his native land.
The Vice President also noted that there is a growing understanding among the US military of the mistakes made by the current leadership of the United States. This means that America now "pays for such decisions of its government with its dignity, reputation and authority.
Saleh notes that the crisis caused by Biden has cost the US dignity.