US Navy ships passed the Taiwan Strait during a Chinese naval exercise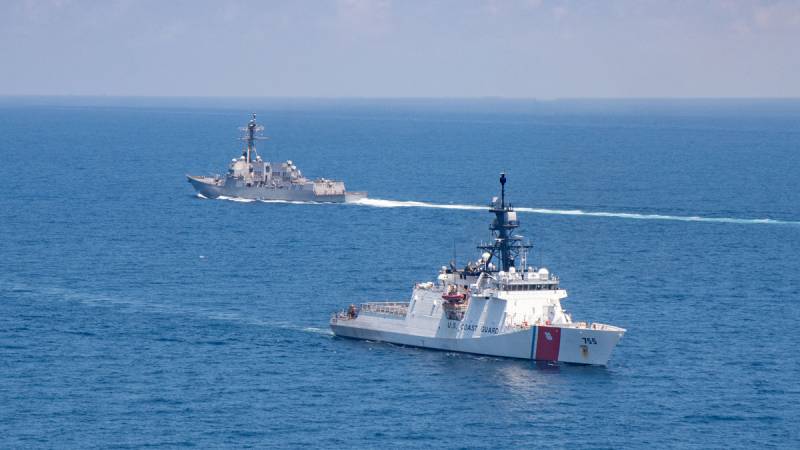 In the press release of the 7th
fleet
The United States reported that USS Kidd (DDG-100) and USCGC Munro (WMSL-755) crossed the Taiwan Strait, located between the mainland and the island of Taiwan on Friday 27 August.
A naval guided missile destroyer and a National Security Coast Guard cutter sailed through the Taiwan Strait on Friday, marking the eighth crossing of the strait this year by American warships. The previous pass at the end of July was made by the Arleigh Burke-class destroyer USS Benfold (DDG-65).
The 7th Fleet's message says:
The lawful passage of ships through the Taiwan Strait shows Washington's interest in an open and free Indo-Pacific region. The US military operates in any space where international law allows it, including on land and at sea
The Asian edition of the South China Morning Post notes that yesterday's passage of the ships USS Kidd and USCGC Munro is associated with the exercises of the PLA Navy, which take place from 24 to 29 August in the waters of the South China Sea.
In recent years, China has been increasing its presence in the region, to which the United States is responding with increased interaction between the Indo-Pacific Command fleets. The White House accused the PRC leadership of building military bases in the territories in the South China Sea.
Against this background, it is worth noting that Kamala Harris completed her working trip to the region this week. During a business trip, the American vice president again criticized the actions of the PRC's policy in the South China Sea. She believes that Beijing is using almost forceful methods of coercion, making claims for most of the South China Sea.
The PRC government makes illegal demands. In 2016, the arbitration court ruled to dismiss the claims. More than four years have passed, but Beijing continues to insist on its own, thereby undermining international order and threatening the independence of the nations living in the region.
- noted US Vice President Harris
Twitter / US Indo-Pacific Command