US Marine Corps officer removed from office for calling on generals in charge of the operation in Afghanistan to "put shoulder straps on the table."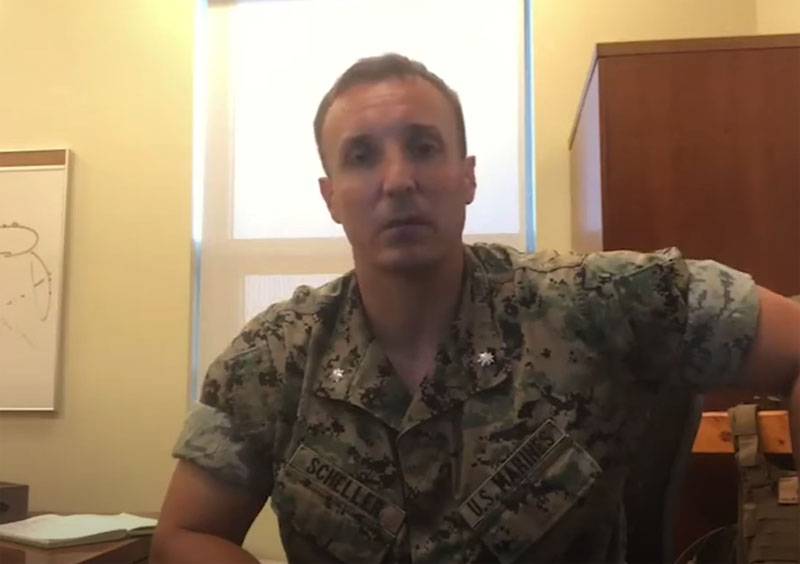 The American officer paid for the fact that he released a video message criticizing the command in connection with the terrorist attacks in the area of ​​the Kabul airport. We are talking about US Marine Lt. Col. Stuart Scheler. Stuart Scheller released an appeal on the social network, in which he demanded from higher officials accurate reporting on what happened near the walls of the main air harbor of Afghanistan and on the withdrawal operation.
Lieutenant Colonel Scheller:
I understand the rules of chain of command. But I ask myself what I would do in their place. And the main thing is the transparency of information. But she was not there. And my comrades died there.
Scheller criticized the command for organizing the withdrawal of troops from Afghanistan and called on responsible generals to take responsibility for the chaos that has been observed in Kabul in recent days.
Lt. Col. of the United States Marine Corps:
After that, you had to put your shoulder straps on the table and say: "Hey, this is a bad idea - this is how to withdraw the troops, so to evacuate Bagram." But none of you did it. You have to admit that you have failed.
According to Scheller, it is a shame to realize that his comrades-in-arms died in vain.
After some time, it became known that Lieutenant Colonel Scheller was relieved of his post. This information was confirmed by Scheller himself, pointing out that he would not make any special statements to the press on this matter until he officially ceases to be a career US Marine.
Stuart Scheller:
America has a lot of problems right now. It's stupid not to admit it. But America is my home. My three sons are growing up, who will become men, protectors. For me, America was and will be a light shining in the fog of chaos. My purpose in life is to make America an effective instrument of diplomacy. Although the days of my military career are coming to an end. But I am ready to continue to serve in the name of America and in other fields. I see a light on the horizon.
Ordinary Americans support the lieutenant colonel on social media, echoing the call for the Pentagon generals in charge of the Afghan operation to resign.