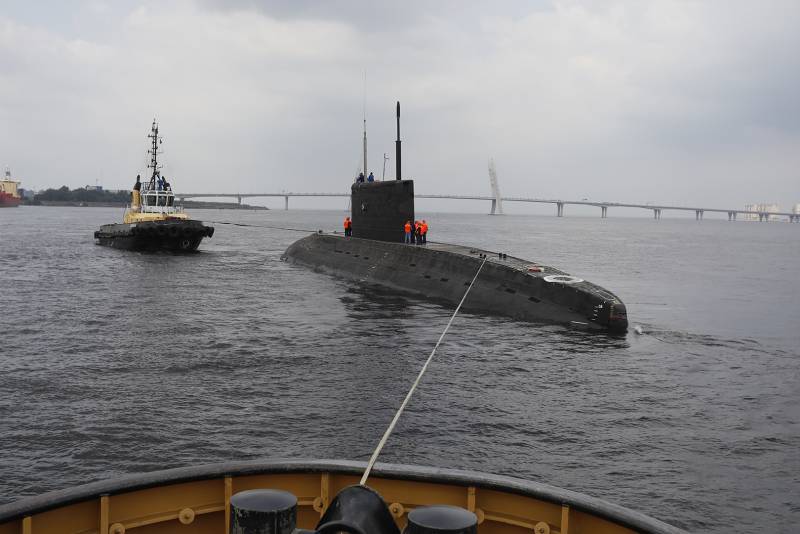 Diesel-electric submarine "Magadan", built for the Pacific
fleet
, has completed state tests. This was reported by the press service of the Admiralty Shipyards.
Admiralty Shipyards have completed state tests of a large diesel-electric submarine of project 636 "Magadan"
- said in a statement.
The submarine entered state tests on August 16, during which time the acceptance team of the Admiralty Shipyards and the submarine's crew carried out the entire complex of state tests. Currently, the submarine has returned to the shipyard for revision and finishing before being transferred to the fleet.
The signing of the acceptance certificate and the transfer of the submarine to the Russian Navy are scheduled until November 10.
The Magadan submarine was laid down on November 1, 2019, on the same day as the fourth submarine of this project, named Ufa. The launch of Ufa will take place, according to the Ministry of Defense, at the end of 2021. At present, a light body is being formed there, pipe and electrical installation works, and an acoustic coating is being installed.
The lead and the first serial submarines for the Pacific Fleet Petropavlovsk-Kamchatsky and Volkhov entered the Navy in 2019 and 2020, respectively.