The timing of the start of flight tests of the light aircraft "Baikal" created to replace the An-2 has been announced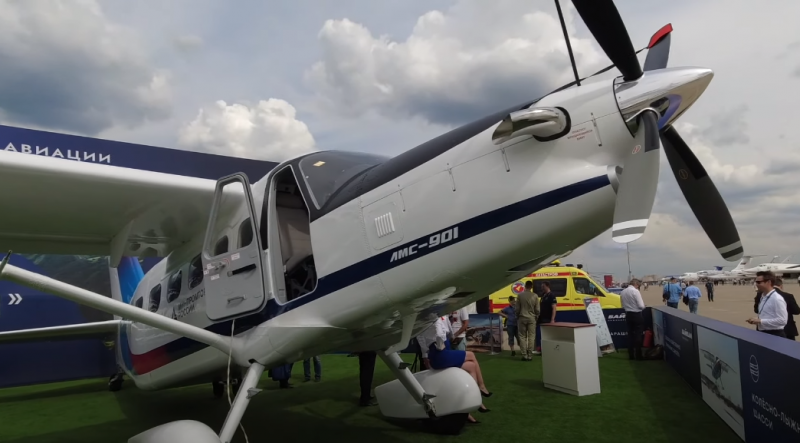 Flight tests of the light multipurpose aircraft LMS-901 "Baikal", created to replace the AN-2, will begin in October this year. This was announced by the Deputy Minister of Industry and Trade of the Russian Federation Oleg Bocharov.
At a meeting in Volgograd dedicated to the problems of small
aviation
Bocharov said that the first flight of "Baikal" is scheduled for October this year. Representatives of all airlines interested in this aircraft will be invited to the viewing.
Bocharov also touched upon the planned release of a new promising aircraft, stating that by 2024 its production should be 30 units per year, after which the volume will increase and reach 50 aircraft. Additional production is planned to open in the Far East. According to him, "Baikal" should become a "flying bus" and completely replace the legendary An-2 "Kukuruznik".
Earlier, Russian President Vladimir Putin set the task of launching a new aircraft into serial production in 2024.
LMS-901 "Baikal" has a length of 12,2 meters, a height of 3,7 meters and a wingspan of 16,5 meters. Maximum takeoff weight - 4,8 tons, speed - up to 300 km / h. The maximum flight range is 3 thousand km. Seats 9 passengers and can carry up to 2 tons of payload. At present, the General Electric H80-200 engine is installed on it, but in the future it will be replaced by the Russian VK-800S.