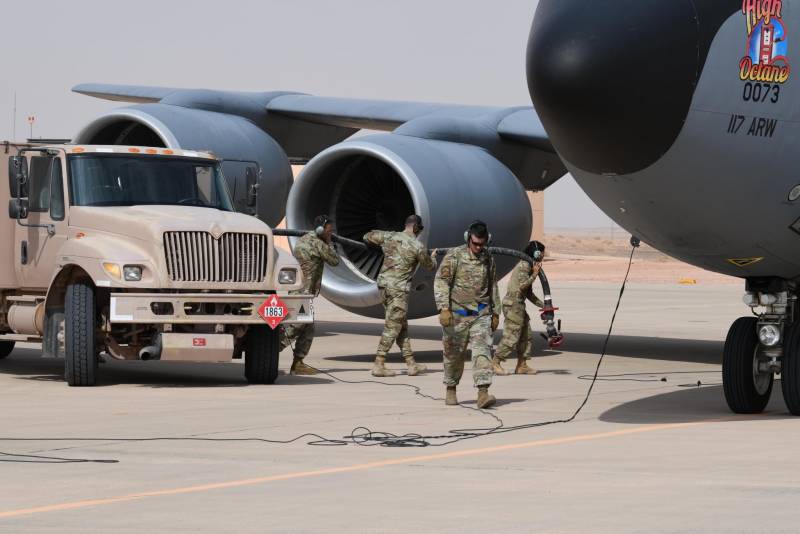 The representative of the London-based think tank Chatham House believes that the withdrawal of US troops from Afghanistan exposes many questions, and among them the possible withdrawal of the armed contingent from Syria was noted. According to him, some Arab states are taking this into account and are already beginning to form plans for interaction with the government of President Bashar al-Assad.
The White House hardly mentions the importance of Syria in Washington's foreign policy, and the Gulf countries, in turn, are trying to return the state to the Arab world and develop business relations with the Syrian authorities.
- the author writes.
So Muscat did not interrupt diplomatic relations with Damascus, and Abu Dhabi in 2018 reopened the embassy in the Syrian capital.
The Chatham House author believes that states like Oman, the UAE, Bahrain and Jordan will not pour funds into a country that has become one of the topics of discussion at the world level for ten years and where the fighting still does not subside if they are not sure of achieving them. political goals.
The author also explains that despite the personal hostility of Saudi Arabian leaders to B. Assad, intelligence officers cooperate with the intelligence structures of Syria in order to exchange relevant data in the fight against common threats. For the Saudis, building relations with the Syrian authorities is necessary in order to put pressure on Iran's positions in the Middle East, and not to legitimize the Syrian president.
Qatar and Kuwait show no interest in establishing communication channels to improve cooperation with Syria
- emphasizes the author.
According to a representative of Chatham House, the existing probability of Joe Biden's deal with Vladimir Putin to form a transitional government in Syria, which will consist of representatives of civil society, the current leadership and opposition forces, looks quite viable, besides, it suits most of the countries of the Arab world to normalize relations with Damascus.