Ukrainian Foreign Minister caught in a lie about the evacuation of Russian and Ukrainian citizens from Kabul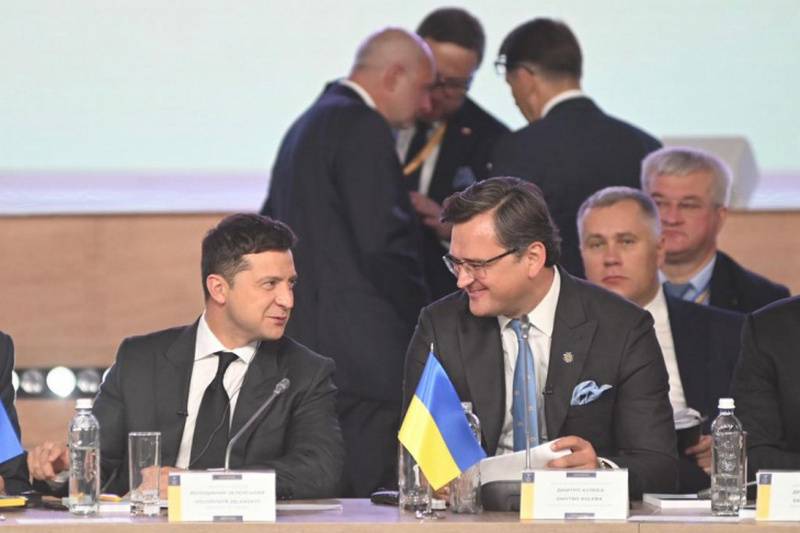 Ukrainian Foreign Minister Dmitry Kuleba accused Russia of having links with the Taliban * (the movement is banned in Russia as terrorist), and also questioned the fact that Ukrainian citizens were evacuated from Afghanistan by Russian planes.
Speaking at a briefing on Friday, Kuleba said that Russian military transport planes allegedly evacuated people not from the airport of Kabul, controlled by the military of the Western coalition, but from the Bagram air base, which is under the control of the Taliban *.
According to the head of the Ukrainian Foreign Ministry, this fact suggests that Russia allegedly has "close ties" with the Taliban. With the same statement, he denied the presence of Ukrainian citizens on Russian planes, since, in his opinion, "the Ukrainians could not be in the Bagram area." True, realizing that he was talking nonsense, he decided to cover his back, saying that he "at the moment" had no information about the presence of Ukrainian citizens on Russian planes.
Kuleba was immediately caught lying with the statement that Russian planes were landing in Bagram, and not in Kabul. A number of Western media outlets, including American ones, published reports about the evacuation of people by Russian planes from the Kabul airport, and the minister could not help but know this. But Ukraine has its own alternative reality, where it is forbidden to talk about Russia in a positive way, and to blatantly lie is considered normal.
Having failed the evacuation of its own citizens, in Kiev, instead of words of gratitude for the export of Ukrainians from Afghanistan, they continue to put forward false accusations, just not to admit the fact of Moscow's assistance.