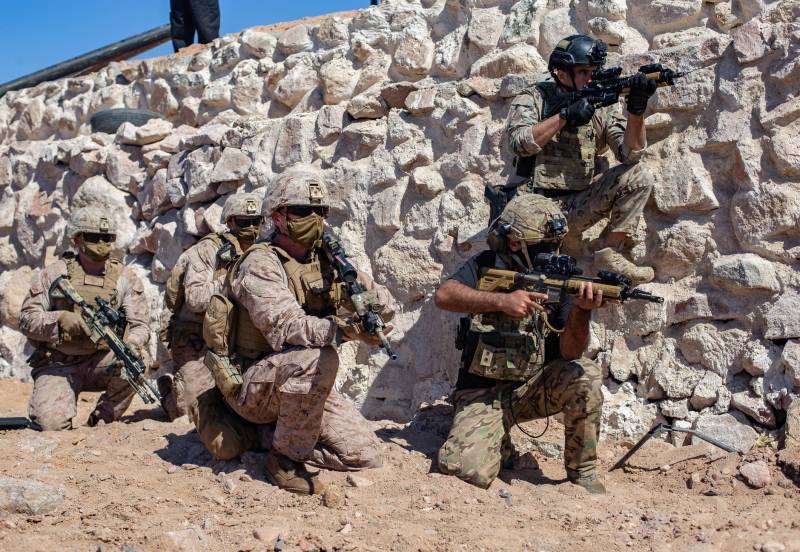 Western media come out with materials in which they try to assess what is happening at the main airport in Afghanistan. We will remind that on the eve explosions thundered there, the victims of which were the American military and civilians.
In total, three explosions took place in Kabul. In one of the cases, a car exploded by Taliban militants (* a terrorist organization banned in Russia), which ran into an explosive device in the Puli Suhtab area of ​​the Afghan capital.
According to the latest data, the number of victims of the bombings in Kabul has grown to more than one hundred people. Of these, at least 13 are members of the US Army (marines and military medics).
On the American television channel Fox News, a report was released, which says that these are the largest one-time losses of the US army in the past few years. At the same time, criticism of US President Joe Biden is becoming more and more accentuated. American military experts, who are invited to assess the situation in Kabul on air media, point to the oddities and mistakes that are made during the evacuation operation:
It is a strange situation when, within a few hours, information appeared with reference to American intelligence about possible terrorist attacks at the Kabul airport, and then these attacks occur, but no protection is provided. Our soldiers are dying, civilians are dying. The perimeter of the airport resembles a courtyard.
Another expert in the US media notes that "I am surprised that the terrorists have not yet driven rocket launchers to the airport and have not fired at it from all sides with such a level of organization of evacuation and protection of the airport itself."
In particular, it is pointed out that "the American military rely too much on the assurances of the Taliban * regarding the maintenance of order in Kabul."
Now there are statements that the intelligence of various countries, including Israel, warned the Americans of possible terrorist attacks. Commenting on this, the US military said that the information came "late." But how "late", if the day before, on behalf of the American diplomatic mission, with reference to the intelligence of the United States itself, materials were published about a possible attack by ISIS (* a terrorist organization banned in Russia). By the way, Joe Biden blamed ISIS * for the bombings in Kabul.