"Replenishing the second squadron": Janes on the delivery of a new batch of Su-30SM fighters to Kazakhstan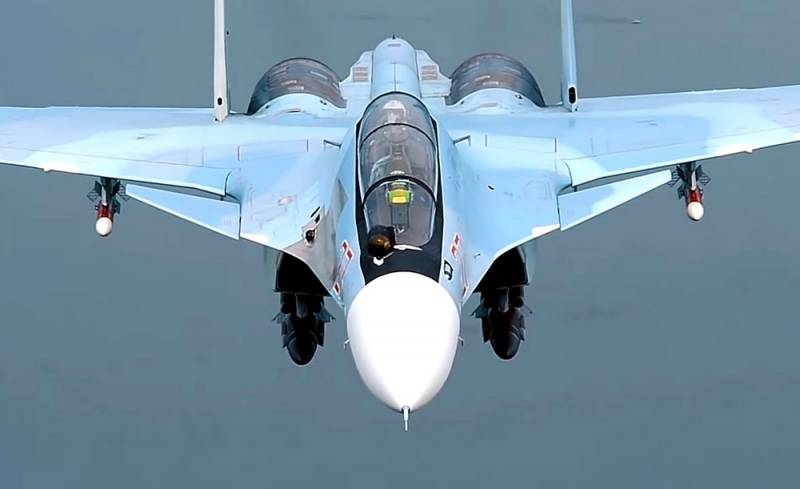 The Kazakhstan Air Defense Forces (KADF) will receive four Su-30SM multipurpose fighters from Russia by the end of 2022.
Dmitry Shugaev, who is responsible for the military-technical cooperation of the Russian Federation with foreign partners, informed TASS about this on August 25.
Shugaev noted that at the moment 20 Su-30SM fighters have been delivered to KADF, adding that the last batch of aircraft, which will be transferred next year, is part of the current contract.
Janes believes that these four aircraft will join the second KADF squadron, which will eventually consist of 12 Su-30SMs.
- noted in the western edition.
The government of Kazakhstan first announced its intention to acquire the second squadron of Su-30SM in August 2017 by signing a framework agreement with Russia. However, in the end, an order was placed for only eight units of equipment at the site of the KADEX defense exhibition, held in May 2018.
Shugaev's statement confirms that the remaining four aircraft are intended to complete [the formation] of the second Su-30SM squadron
- explain in Janes, pointing out that 8 Su-30SM of the 2nd squadron are currently in service with the 610th airbase in Karaganda, and the last four aircraft were transferred in November 2020.
In general, Janes believes that Kazakhstan plans to acquire three Su-30SM squadrons with a total of 36 aircraft. Recently, however, there have been no reports of negotiations for the purchase of a third squadron.