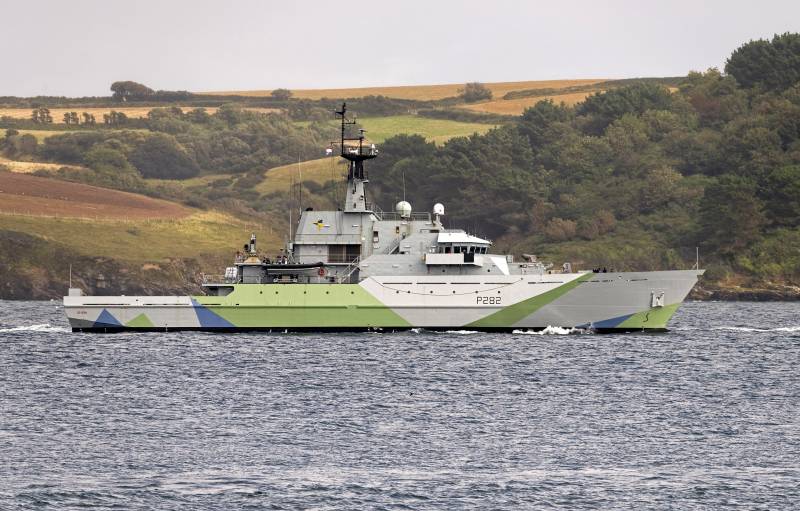 Ahead of the commissioning ceremony scheduled for Saturday, the patrol ship HMS Severn received the Western Approaches livery worn by British destroyers fighting enemy submarines for much of World War II.
The combination of blue-gray and green-gray on a white and light gray background was first tested on the destroyer HMS Broke in 1940 and was subsequently used on many ships that went on voyages approximately 1000 nautical miles from Great Britain to the Atlantic coast of the United States.
It was difficult for German submarine commanders to spot them, especially in stormy seas.
- noted on the website of the Royal
fleet
.
The HMS Severn is the first modern ship to receive a WWII livery.
Although the radar makes the use of naval camouflage inappropriate, it is a tribute to the sailors who participated in the Battle of the Atlantic.
- believe in the British navy.
As explained by Phil Harper, captain (ship commander - in Russian tradition) of HMS Severn, "the camouflage is designed to confuse the enemy tracking targets with a periscope or rangefinder: this paint scheme contributes to camouflage, hiding ships in a stormy sea." ...
HMS Severn was decommissioned in October 2017 after 14 years of service, during which it mainly patrolled British fishing grounds. However, 12 months later, it was decided to return the ship to service - as stated, due to new threats.