Kiev asks to preserve the transit of Russian gas until at least 2034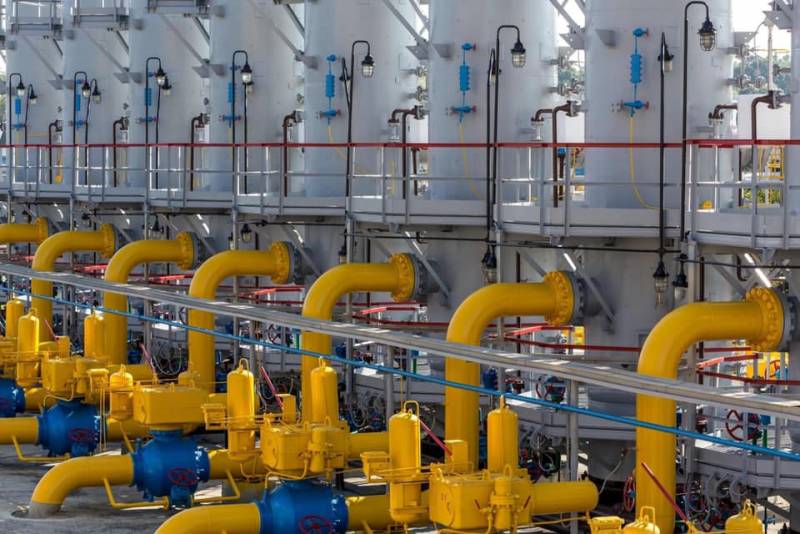 The Russian-Ukrainian gas agreement expires in 2025. Therefore, Kiev asks to keep the transit of Russian gas longer.
This was stated by the General Director of the Ukrainian company "Operator GTS" Sergei Makogon in an interview with the TV channel "Ukraine 24".
The head of the enterprise believes that Kiev needs to maintain gas transit through the Ukrainian territory until at least 2034. But he has no guarantees that Gazprom will meet Ukrainian wishes halfway. Therefore, Makogon proposes not to wait for the deadline stipulated by the contract, but to start negotiations with Russia on the continuation of transit now. He believes that a new agreement should be concluded for at least 15 years.
The Director General also notes that nothing threatens Ukrainian transit only when Nord Stream 2 is not loaded at full capacity, but only by 50 percent.
Russia will not agree to the use of the Nord Stream 2 gas pipeline at half its capacity, because then it will not achieve its main goal - depriving Ukraine of gas transit
- says Makogon.
The head of PJSC Gazprom Alexey Miller spoke about this earlier. He stated that the company intends to cooperate with Kiev after 2025. But the scale of joint work will depend on economic factors and the technical condition of the Ukrainian gas transportation system.
https://www.facebook.com/mcfire76