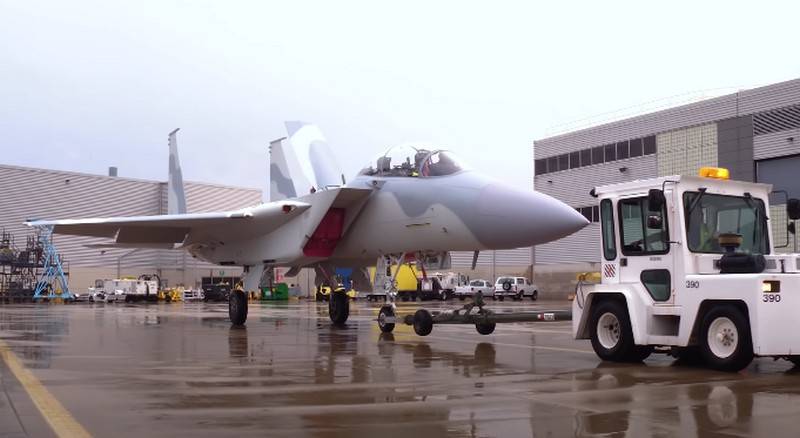 Qatar received the first batch of newly built F-15 fighters from Boeing. The Minister of Defense of this Middle Eastern country said that the new aircraft have better combat characteristics, including flight speed, in comparison with the old versions of the F-15.
The deployment of the F-15QA is important not only in terms of the capabilities [provided by the fighter], but also in terms of expanding partnerships
- noted at the ceremony General Greg Guyot, commander of the 9th Air
fleet
, hoping that the Qatari vehicles will supplement, if necessary, the American combat potential in the Persian Gulf.
Qatar signed agreements to buy military aircraft from the United States amid growing confrontation with Saudi Arabia, the United Arab Emirates, Egypt and Bahrain. Neighboring countries opposed to Doha have imposed an economic blockade. Against this background, Qatar has decided to purchase at least 30 aircraft equipped with the latest technology.
Experts note that the new F-15QA fighters are among the best in terms of speed and maneuverability and will perform well during offensive and defensive missions.
- indicated in the edition of "Al-Jazeera".
Boeing has pledged under the contract to provide maintenance and logistics support during pilot training prior to delivery of the F-15QA, to establish a flight training center at Qatar Air Force Al Udeid Air Base until 2024, and to provide spare parts and logistical support after shipment. aircraft.