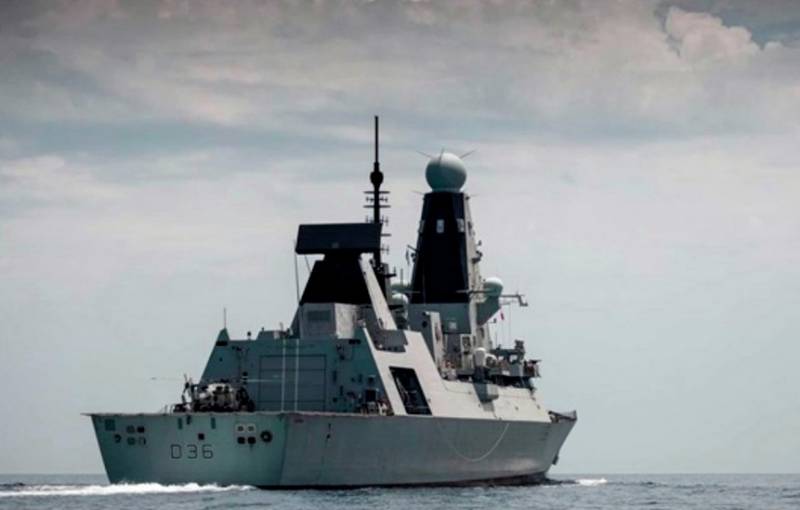 Repetition of situations similar to the incident with the destroyer Defender off the Crimean coast is strongly discouraged by the British Navy. Otherwise, the intruder ship will have serious problems. Russian Ambassador to London Andrei Kelin shared his thoughts on this topic yesterday on the air of the British Broadcasting Corporation BBC.
Speaking about the consequences of a theoretically possible conflict, the representative of the Russian Foreign Ministry chose neat diplomatic formulations like "... in the future it will be more difficult for a warship of the United Kingdom Navy to enter the territorial waters of the Russian Federation." At the same time, Ambassador Kelin made it clear that the behavior of the British Navy ships that did not comply with international rules had been demonstrated before, although no specific confirming examples were given in this conversation.
The aforementioned incident with the British destroyer Defender was recorded on June 23, 2021: the destroyer violated the border from Cape Fiolent off the Crimean coast. The Defender was forced to return to the open sea by warning volleys of the Russian coast guard and bombs dropped on the heading ahead of the intruder from an alarmed Su-24M.
When analyzing the content of the news bulletin that followed the incident, the expert community noted an obvious biased approach. In particular, the plot about the violation of the sea borders by the British in the majority of the Russian-speaking liberal media was interpreted in the aspect of the harshness of actions on the part of the RF Ministry of Defense. Now the ambassador made it clear that Russia does not intend to put up with new provocations at its borders.