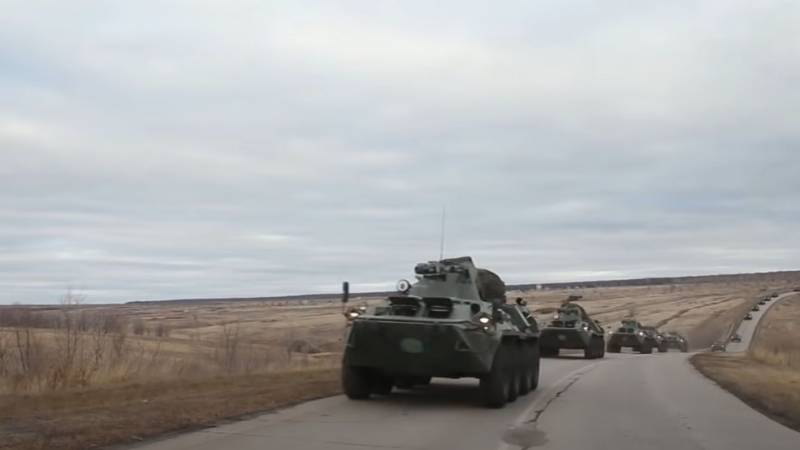 The Azerbaijani press published a material in which it was announced that there were some claims from official Baku to the Russian peacekeeping contingent in Nagorno-Karabakh.
This information is published by the portal
Aze.az
, referring to the information service Caliber.Az.
The material of this information service cites an interview with Irina Dzhorbenadze, who was called "an independent Russian journalist". According to Ms. Jorbenadze's statement, as it turns out, "Baku has claims to the Russian peacekeepers, but so far the Azerbaijani authorities are avoiding sharp corners."
The interview discusses the issues of opening communications on the border, as well as the process of demarcation and delimitation of borders between Armenia and Azerbaijan. The need for a new trilateral meeting was announced.
At the same time, it was noted that in Yerevan Nikol Pashinyan, who holds the post of Prime Minister of Armenia, himself called for the demarcation and delimitation of the border, while emphasizing that this should be done on the basis of Soviet maps.
The Azerbaijani press is watching with caution as the issue of the transport corridor between the Nakhichevan Autonomous Republic and the rest of Azerbaijan through the Armenian territory is being discussed in Yerevan.
The article indicates that Russia "continues to supply weapons to Armenia." Allegedly, this somehow pushes Yerevan to a new phase of the conflict in Karabakh. If we follow the logic voiced in the material, it turns out that if Azerbaijan
weapon
supply Turkey and Israel, then they are pushing Baku to a new war with Armenia ...
It is worth noting that the material does not clearly indicate what specific claims Baku has against the Russian peacekeepers, and in general whether these "claims" are a figment of the interviewee's imagination, convenient for presentation in some Azerbaijani media.