"Russia deliberately misleads": the Turkish press denies the acquisition of a new batch of S-400 air defense systems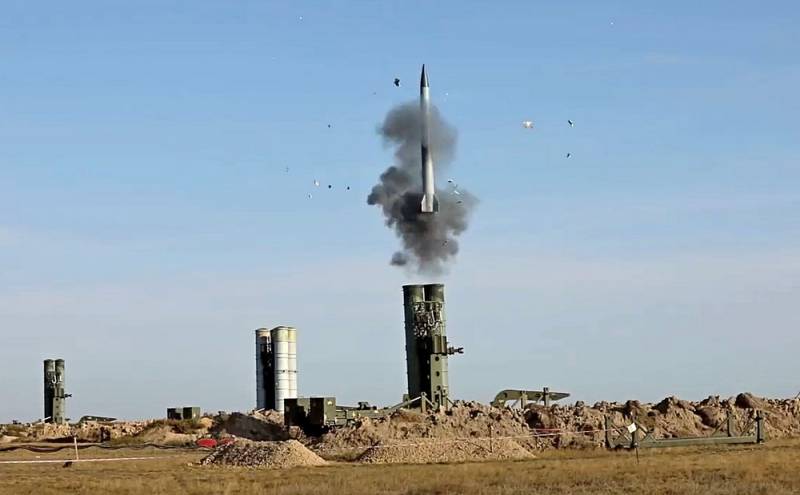 The statements of the Russian side about the imminent conclusion of a new contract for the supply of Russian S-400 air defense systems to Ankara do not correspond to reality. This is reported by the Turkish press, citing information provided by officials from the Ministry of Defense.
As indicated in SavunmaSanayiST, high-ranking Turkish officials, on condition of anonymity, denied the imminent completion of negotiations on the acquisition of the Russian air defense system. Earlier, the head of Rosoboronexport, Alexander Mikheev, spoke about this.
The speculations of the Russian side do not reflect reality
- said a Turkish official familiar with the situation around the purchase of the S-400.
According to him, so far no progress has been achieved in the negotiations on this matter. According to him, "the Russian authorities are deliberately misleading to form an appropriate perception."
As explained in the publication, Turkey has not yet activated the S-400 system, because it does not want to go to confrontation with Washington. The system is stored in hangars at the Ankara airbase. At the same time, the Russian authorities declare the possibility of technology transfer if Turkey continues to acquire this air defense system. According to sources, so far no progress has been made in this direction.
Turkey in September 2017 signed an agreement with the Russian Federation worth $ 2,5 billion, providing for the supply of 4 batteries of S-400 anti-aircraft missile systems.