Russian tanks T-80BVM will be modernized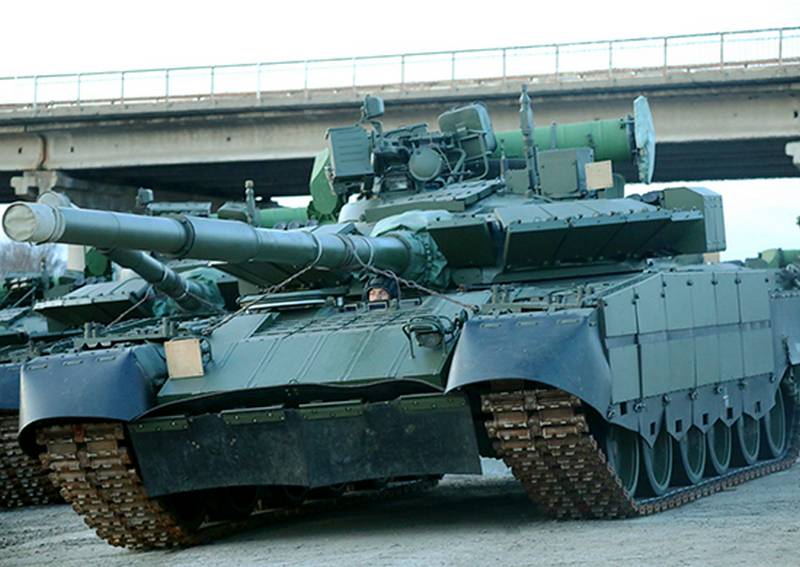 Russian
Tanks
T-80BVM will undergo modernization, work on improving the tanks is planned to begin in the near future. This was reported by the press service of Uralvagonzavod.
According to the report, UVZ plans to continue work on the modernization of T-80BVM tanks, the main emphasis will be on increasing firepower, increasing security, mobility and command control. Work should begin shortly.
Earlier, plans to modernize T-80BVM tanks were reported at the Research Testing Institute of Armored Weapons and Equipment (NII BTVT) of the Russian Ministry of Defense. The 38th Research Institute has prepared a number of materials on the modernization of the T-72B3, T-90M and T-80BVM tanks.
With regard to the T-80BVM, it was reported that as part of the modernization, it is planned to install the Arena-M active protection complex, additional dynamic protection units along the sides, and also replace the Kontakt-5 dynamic protection with Relikt. In addition, it is proposed to install the Lesochek electronic warfare system on the tanks, which suppresses the radio control channels of mines and improvised explosive devices. It is also proposed to install an electromagnetic protection system and an autonomous fire protection system of multiple action on the tanks.
It is not known what UVZ will take from this list, it is possible that the company has developed its own version of the modernization of tanks. At the moment, the project has not been disclosed.
The T-80B tank and its modifications were produced at Omsktransmash JSC from 1979 to 1991 a year. The latest modification was the T-80BV tank, adopted by the Soviet army in the 1985 year. MBT T-80BVM - a new version of the modernization of the tank, developed in Omsk.