The Ministry of Defense ordered the delivery of a prototype of the "Shturm" robotic complex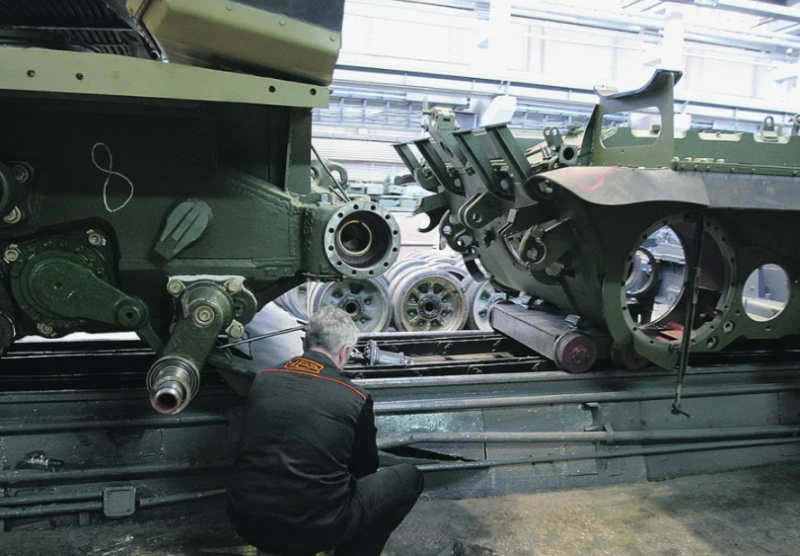 The Russian Defense Ministry has ordered a heavy assault robotic complex "Shturm". The contract for the supply of a prototype of the complex was concluded with the Ural Design Bureau of Transport Engineering (part of UVZ). This was reported by the press service of the military department.
The Defense Ministry reportedly signed a government contract for the supply of one Shturm robotic complex. Delivery times, as well as other parameters of the agreement were not disclosed. The contract was signed within the framework of the Army-2021 international forum.
The fact that Uralvagonzavod began assembling the first prototypes of the new Shturm robotic complex became known at the end of May this year.
Today it is known that the complex is being created on a chassis.
tank
T-72, its main purpose - the identification and suppression of long-term firing points, the destruction of enemy manpower, primarily anti-tank crews, representing a special danger for armored vehicles during combat operations in urban areas.
Initially, it was reported that the complex includes several combat vehicles, which are controlled from a mobile point. The combat vehicles of the complex can be armed with various combat modules, including those with a smooth-bore shortened 125-mm cannon, the length of which does not exceed the dimensions of the vehicle.
Among other weapons - blocks of rocket-propelled flamethrowers "Shmel-M", paired 30-mm automatic cannons, blocks of 220-mm thermobaric NURS TOS "Solntsepek" ie. the vehicles included in the complex will have a variety of weapons.