A planning high-precision laser-guided bomb called the ViperStrike (ViperStrike) has successfully passed ground tests. The GBU-44 / E air bomb is capable of hitting an airborne and ground object located at a distance of 5 kilometers from the carrier.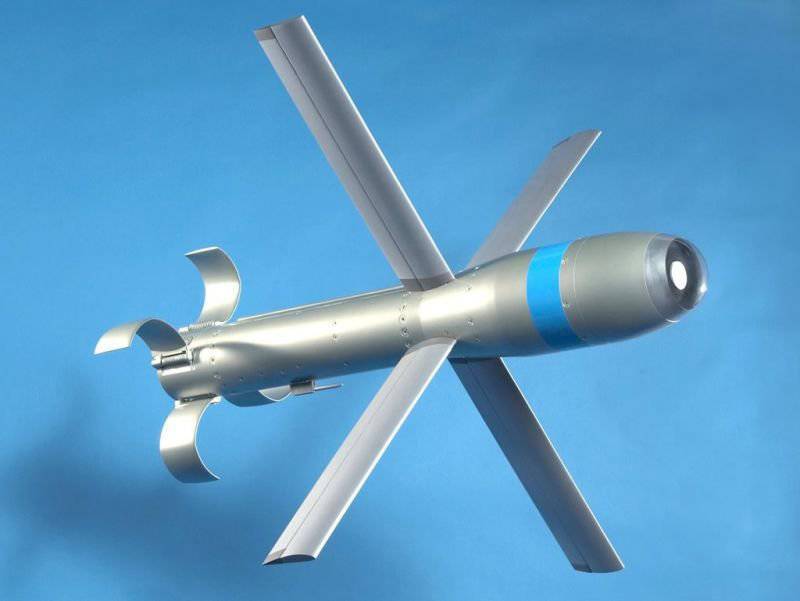 Tests lasted two days at the site of the state of New Mexico. The result is a successful defeat of all eight goals that have great speed. The developer is MBDA. Tests of new bombs were carried out from an unmanned and manned carrier. The following ground tests have already been announced - the carrier KC-130J Harvest HAWK, which is in service with the United States Marine Corps, will become the carrier of the Viper's Bite.
Creation and testing are already about ten years. There is confirmed information about the combat use of "Viper Bite" in September 2007, for the destruction of terrorists.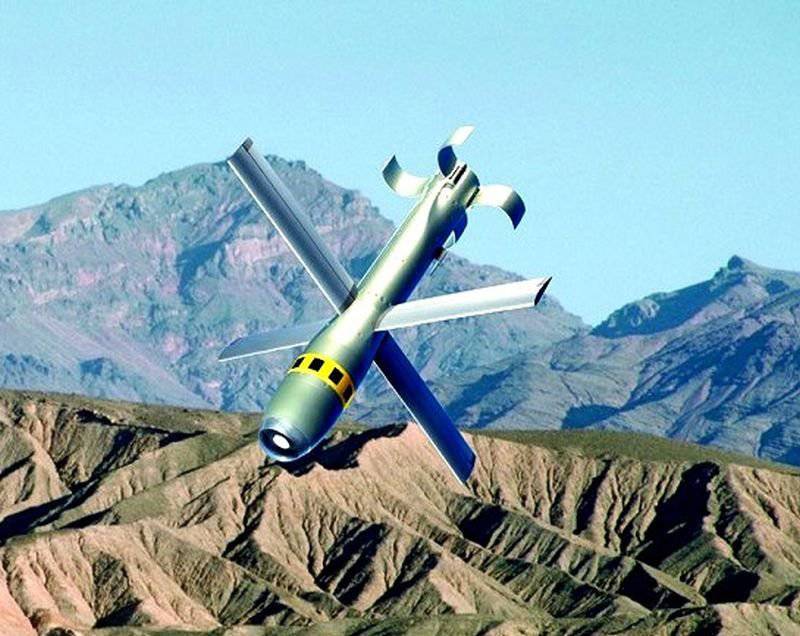 Bomb "ViperStrike" - planning a projectile from the carrier with the choice of a target using GPS and on-board laser head pointing. Recent tests have shown that "GBU-44 / E" is capable of hitting both airborne and ground objects. Use with urban conditions is possible - the bomb has a small damage radius.
Key Features:
- Length - 0.9 meters;
- weight - 19 kilogram;
- plumage like "shuttlecock"
- target speed up to 40 km / h;
- selection of a target at a distance of kilometer 1;
- GPS target selection - up to 5 kilometers;
- probable carriers - UAV MQ-1 / 8, RQ-5, AH-6.
Dates:
2009 year - GPS guidance system tests completed.
2010 year - 65 aerial bombs were placed in the United States Marine Corps. Media - KS-130J.
The end of 2011 of the year - MBDA acquires Viper Strike from Northrop.
April 2012 of the year - passed tests of high-precision bombs from the aircraft KS-130J.
September 2012 of the year - passed the tests described above in the article.
Information sources:
http://www.designation-systems.net/dusrm/app5/viper-strike.html
http://www.newsru.com/world/05sep2012/viper.html
http://www.youtube.com/watch?v=pyjuhz74hsg