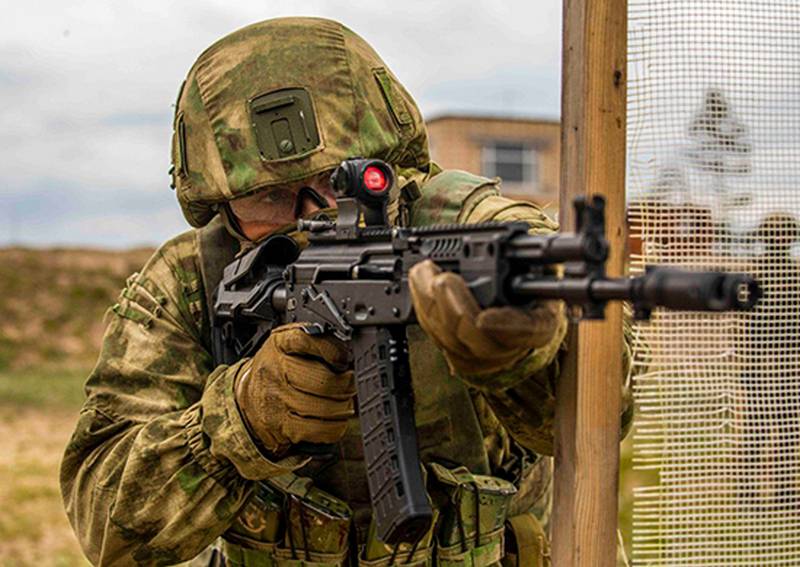 The Kalashnikov assault rifle AK-12 in the coming years will become the main standard assault rifle of the Russian army, finally replacing the AK-74. This was announced by the press service of the Kalashnikov group of companies.
The replacement of AK-74 assault rifles with AK-12 assault rifles has been underway since 2018; in the next few years, the new assault rifle will finally replace the old one and will become the main one in the Russian army. Currently, the troops are supplied with an improved version of the AK-12 assault rifle, which has been modernized taking into account the experience of military operation.
Meanwhile, Kalashnikov has developed a version of the AK-12 for special forces. The new assault rifle under the designation AK-12SP was demonstrated at the Army-2021 forum.
As explained in the company, a number of technical solutions have been introduced in the AK-12SP, designed to improve the efficiency of the machine. At the same time, the main nodes
weapons
no changes were made, improvements were made to the ergonomics of the machine: a new adjustable buttstock with a light folding cheek and a pistol grip was installed. The machine is equipped with a double-sided fire translator-fuse, which allows you to manipulate both the right and left hand.
In addition, the AK-12SP has a new aluminum receiver plate with a Picatinny rail and standard M-Lok slots for the use of sighting devices.