Vice President of Afghanistan: Today Panjshir is the quietest place in the country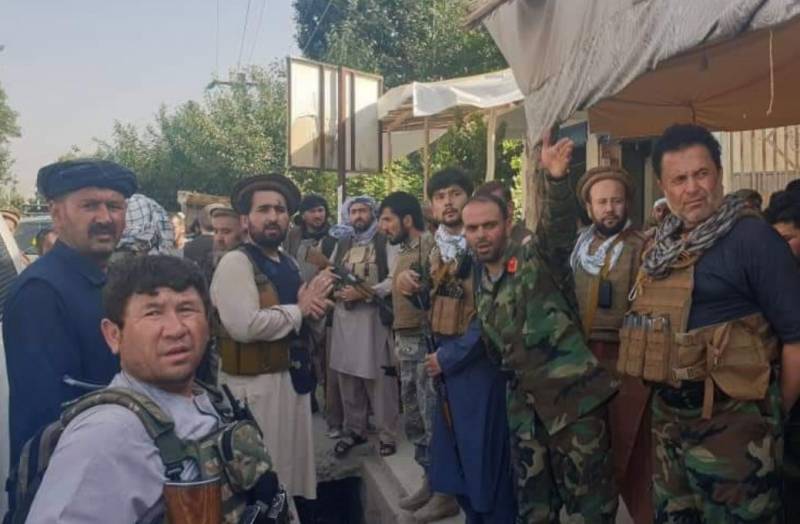 Vice President Amrullah Saleh, who has declared himself acting president of Afghanistan, comment on the situation in the country. According to Saleh, today all those Afghans who stand for the development of the country and are not ready to put up with the tyranny of the terrorist Taliban (* banned in Russia) must side with the Afghan National Resistance Front and repulse the Taliban *.
Amrullah Saleh recalled that today the only region actively resisting the Taliban is Panjshir. There, the troops are commanded by the field commander Ahmad Zia Massoud.
Saleh:
Today Panjshir is the quietest place in Afghanistan. There are no Taliban here. For example, I can afford to travel through the Panjshir Valley without any obstacles. And our citizens in those regions occupied by the Taliban cannot afford this. This means that we need to jointly defend Panjshir and take measures to liberate Afghanistan.
Meanwhile, it was confirmed that not only the American
weapon
and military equipment. At one of the warehouses, the US troops "forgot" devices for reading biometric data during the withdrawal. These devices (HIIDE), in particular, were used for automatic access control at military bases. In particular, they were paired with surveillance and control cameras. Together with these devices, the Taliban got hold of thousands of files with biometrics of both the American military personnel and those Afghan citizens with whom the Western military contingent had direct contacts.
The Taliban have at their disposal a database of fingerprints and retinas of a large number of Afghan citizens who collaborated with NATO troops.
Meanwhile, the Taliban continue to concentrate forces and assets from the north and south of Panjshir. They are trying to take this Afghan region under their control. Earlier, information appeared that American
Drones
and reconnaissance aircraft. It is assumed that the data collected during aerial reconnaissance can be transferred to the formations of Ahmad Massoud.
Twitter / Ministry of Defense of Afghanistan