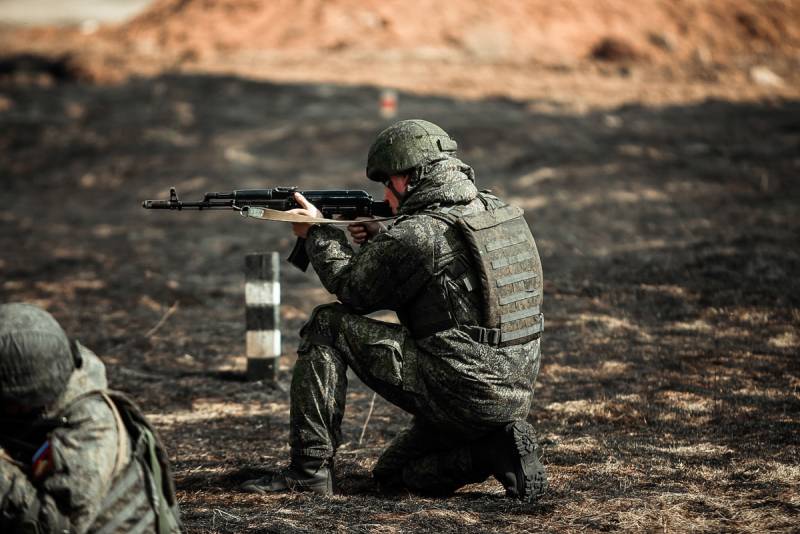 Russia and Belarus in September will hold a large-scale exercise "West-2021", which will be held near the border of the European Union and NATO. During the maneuvers, Moscow and Minsk will practice actions in an armed conflict against NATO. This is the conclusion reached by the author of an article for the Finnish edition of Helsingin Sanomat.
As part of joint exercises, Russia and Belarus are staging a political conflict with NATO, which turns into a full-fledged armed conflict with the use of nuclear
weapons
, writes the author of the article. Exercise Zapad-2021 will follow the same scenario as Zapad-2017, but will be even larger.
According to Finnish military experts, the Russian Northern Fleet will play a special role in the exercises this year. As part of the exercise, attention will be paid to protecting the Arctic coast of Russia, since Russia considers the Arctic to be practically its own region.
At present, a number of military exercises are taking place on the territory of Russia and Belarus, in which, in addition to the military, the National Guard is also taking part, the author writes. All of them are preparations for the active phase of West-2021.
Active preparations are underway directly for the "West", that is, for the last stage of the "war against NATO."
- said one of the Finnish military experts.
Western analysts argue that in a global armed conflict with NATO, Russia will need "all forces", so the exercises involve not only the Western Military District, but also units from other military districts, including the Northern Fleet.
There is a high probability that during the Zapad-2021 exercise, the border of NATO countries or their partners will be violated, after which the staged conflict may turn into a real one. Particular concern about the teachings is expressed in the Baltics and Ukraine, the author sums up.