The Ministry of Defense orders the supply of modernized Ka-52M attack helicopters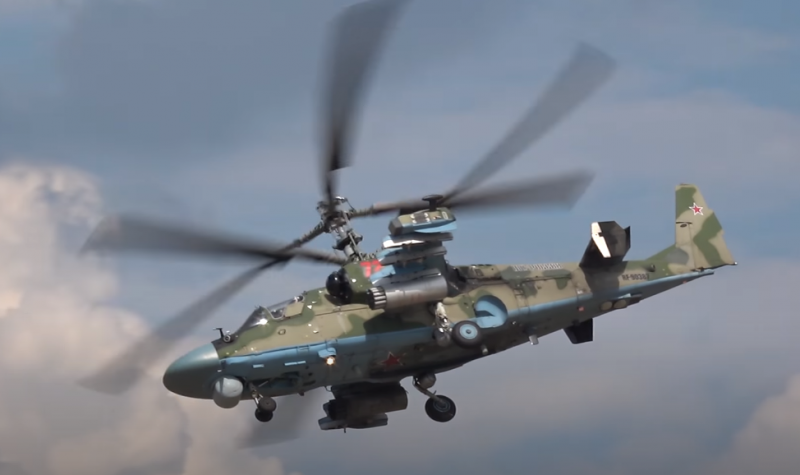 The Ministry of Defense has ordered the delivery of the upgraded Ka-52M attack helicopters. The corresponding contract has been signed with Russian Helicopters, the holding's press service reports.
The Ministry of Defense has signed a contract for the supply of a batch of modernized Ka-52M helicopters. Moreover, this time the parameters of the contract are known. As part of the agreement, the delivery of helicopters will begin in 2022 and end in 2023. During this period, the holding undertook to deliver all 30 ordered rotary-wing aircraft.
Contract signed for 30 helicopters for two years - 2022, 2023rd
- declared Boginsky.
The Ka-52M attack helicopter was developed taking into account the operation of the Ka-52 helicopter in Syria, as well as the proposals of the flight and engineering personnel who participated in the battles. Unlike its predecessor, the Ka-52 helicopter, the upgraded Ka-52M received enhanced booking and a new airborne defense system.
The armament of the helicopter is unified with the attack Mi-28NM "Night Hunter". The arsenal of the Ka-52M includes long-range missiles "Hermes-A", guided anti-tank "Vikhr-M", as well as "product 305" -
aviation
cruise missile with a range of up to 100 km. At the same time, the car retained the previous airframe, but acquired additional fuel tanks.
Most likely, the signed contract for 30 modernized helicopters is the first, as earlier the Ministry of Defense announced plans to receive 144 modernized Ka-52Ms.