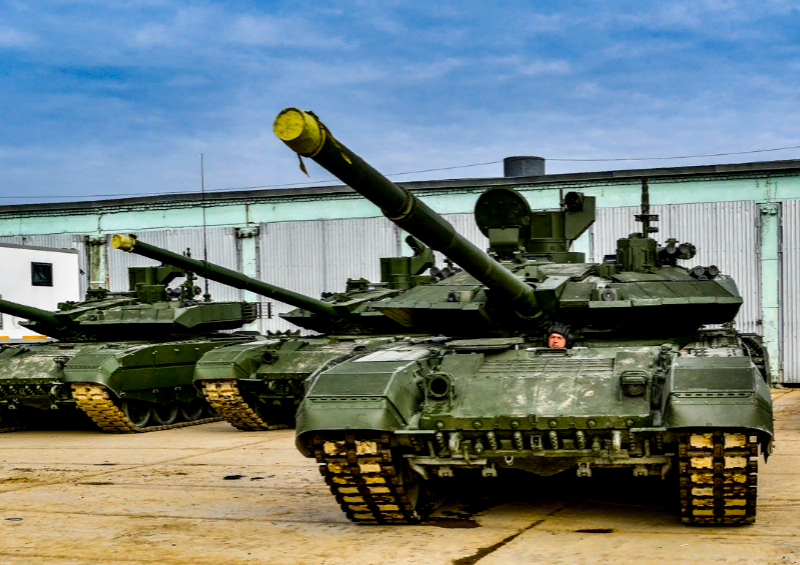 The Russian Defense Ministry signed a new contract for the supply of another batch to the troops
tanks
T-90M. This was reported by the press service of the military department.
Reportedly, within the framework of the Army-2021 forum, the Ministry of Defense and Uralvagonzavod signed a state contract for the supply of another batch of T-90M tanks to the troops. In addition, UVZ and the Ministry of Defense signed a contract to upgrade the T-90 battle tanks to the T-90M level. The parameters of the contacts have not yet been disclosed.
State contracts were signed for the supply of T-90M tanks and for the overhaul of T-90 tanks with modernization to the T-90M level
- said in a statement.
The T-90М tank was developed as part of the Breakthrough-3 development work and is a deep modernization of the T-90 with increased combat and operational characteristics.
In the course of modernization, a new tower module with a 90-mm cannon of increased survivability and accuracy is installed on the T-125M, as well as a remote-controlled machine-gun mount of 12,7 mm caliber. The new tank is equipped with a highly automated digital fire control system that provides search, recognition, auto-tracking and engagement of targets.
In addition, the T-90M tanks are equipped with the equipment of the unified tactical control system (ESU TZ).
The signing of new contracts for the supply of the T-90M and the modernization of the T-90 was previously announced by Russian Defense Minister Sergei Shoigu.