"Arctic" armored personnel carrier presented at the Army-2021 forum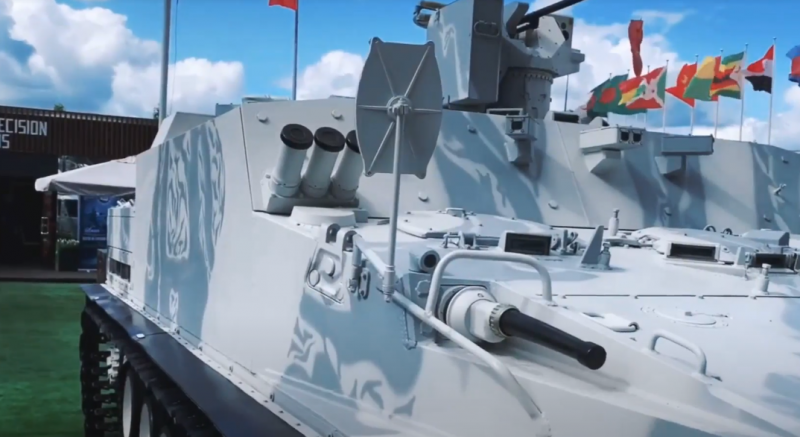 The BTR-3F armored personnel carrier received an arctic version adapted for operations in the Far North. A new modification was presented by the High-Precision Complexes holding within the framework of the Army-2021 international forum. This was reported by the press service of Rostec.
The new version of the armored personnel carrier is designed for use in arctic conditions. BTR-3F retained a high level of security and mobility and is capable of operating at low temperatures down to -50 degrees Celsius. The car received new tracks that reduce ground pressure and a new 450 hp engine. The declared cruising range is 600 km.
The armored personnel carrier is equipped with an insulated body and an independent heating system, which allows it to maintain a positive temperature even when the engine is off. Depending on the configuration, it can carry up to 15 paratroopers.
The armored personnel carrier retained the ability to float, it is also capable of landing from military transport aircraft of the VTA VKS RF and transported on the suspension of Mi-26 helicopters.
A remotely controlled weapon station with a 3 mm machine gun is installed on the "Arctic" BTR-12,7F as a weapon. The module is equipped with an integrated thermal imager and laser rangefinder. There is a possibility of placing an unmanned reconnaissance complex.
As stated in Rostec, specialists from the Special Design Bureau of Mechanical Engineering (SKBM) and Kurganmashzavod took part in the development of the new armored personnel carrier.