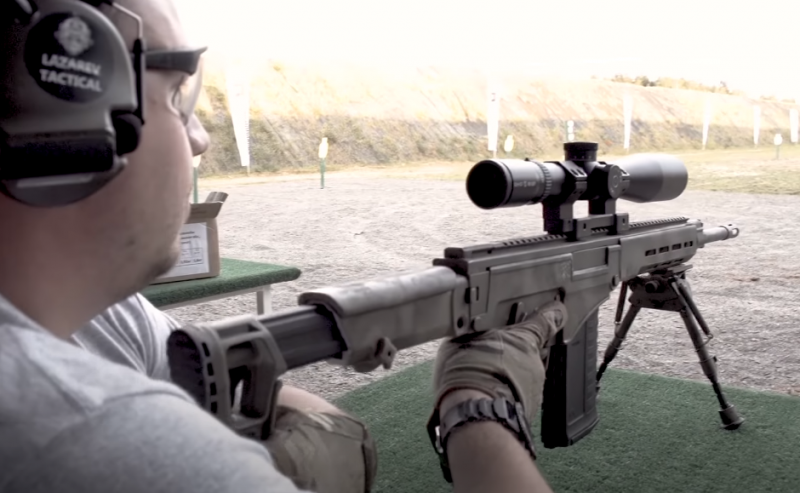 State tests of the new promising Chukavin sniper rifle (SHF), developed to replace the SVD, will be completed by the end of this year. This was reported by the Kalashnikov press service.
The concern explained that at present, prototypes of the new rifle are undergoing state tests in the troops, their completion is planned for the end of this year. Earlier, Kalashnikov planned to start mass production of microwave ovens in 2021.
The new Chukavin sniper rifle (SHCh) was developed by the Kalashnikov concern on the instructions of the Ministry of Defense to replace the outdated Dragunov sniper rifle (SVD). For the first time the microwave oven was shown to the public in 2017 at the Army-2017 forum. The rifle was originally available in three calibers - 7,62x54R, 7,62x51 NATO (also known as .308 Win), and .338 Lapua Magnum (8,6x70 mm). At the same time, in the 7,62x54R caliber, the microwave rifle is fully compatible with magazines from the SVD sniper rifle.
The microwave length, depending on the version, ranges from 995 to 1015 millimeters, and the mass is 4,2 kilograms with an empty magazine and a mounted optical sight.
Weapon
equipped with a barrel length of 410 millimeters. The microwave oven has an aiming range of 1200 meters.
Meanwhile, Kalashnikov does not intend to forget about the SVD, for which a microwave oven is being prepared to replace. The concern offers options for upgrading the Dragunov sniper rifle using modern materials and solutions, including adaptation for new sights. As stated in the concern, several hundred thousand SVD rifles that have proven their effectiveness are currently in service in the world.