In Afghanistan: Taliban use human shield to advance into Panjshir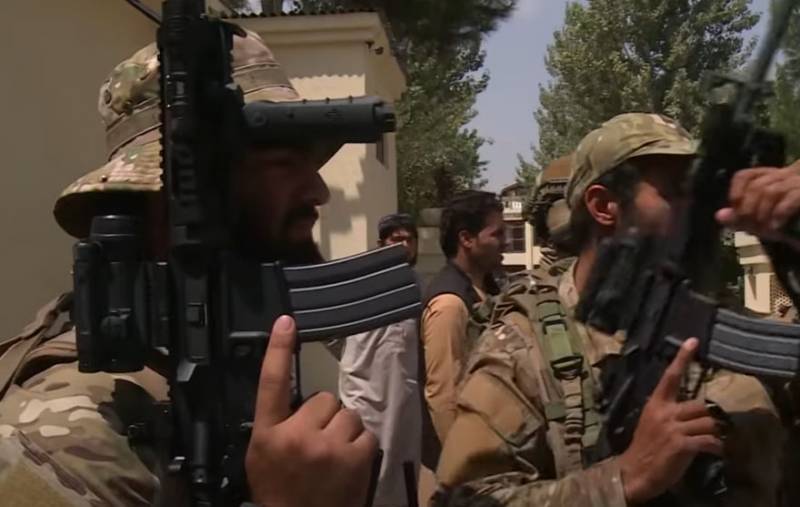 Afghan Vice President Amrullah Saleh, who, based on the Afghan constitution, declared himself acting head of state after President Ashraf Ghani fled the country, reports on attempts by the Taliban (a terrorist group banned in Russia) to advance in Panjshir. According to Saleh, the Taliban *, having suffered several defeats in the clashes in the gorge, decided to switch to a different tactic.
According to Amrullah Saleh, the Taliban * block off access to humanitarian aid, and also "take the elderly, women and children hostage" in order to use the "human hostage shield" to advance to Panjshir.
According to some reports, the Taliban militants do indeed detain several dozen representatives of the Tajik and Hazara population of Afghanistan. At the same time, it is reported that the Taliban militants have deployed their forces to the south and north of the Panjshir Valley, which is currently controlled by representatives of the so-called Front of the Afghan National Resistance FANR under the command of Ahmad Zia Massoud, the son of Ahmad Shah Massoud.
Afghan
news
service:
The Taliban, hiding behind a "human shield", captured three districts north of the Panjshir Valley. Thus, they were one step closer to the stronghold of resistance in Panjshir.
We are talking about three districts in Baghlan province: Bano, Deh Saleh and Puli-Hisar. Previously, these areas were controlled by the forces of Massoud Jr.
Taliban spokesman Zabiullah Mujahid:
Taliban forces have cleared the Bano, Deh Saleh and Puli Hisar districts in Baghlan and deployed in Takhar, Badakhshan and Andarab, preparing to liberate Panjshir.
We will remind that on the eve there were messages about the first battles of FANR with the Taliban. Massoud's forces were believed to have gained the upper hand and blockaded one of the Taliban's vanguard south of the Salang Pass. After that, there was no news of the development of the success of FANR in this direction.