"Algeria instead of Ceuta": A detachment of ships of the Northern Fleet docked in the port of the capital of the eponymous state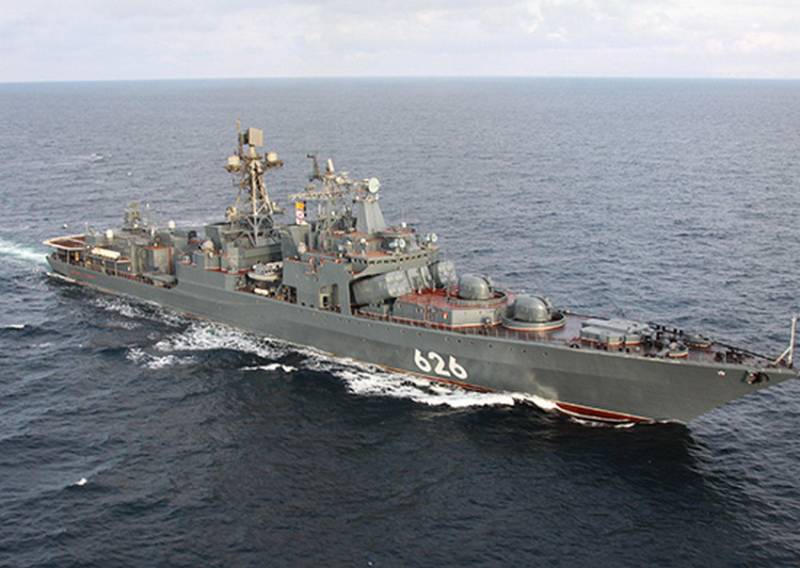 Squad of ships of the North
fleet
entered the port of Algeria of the eponymous state of North Africa after the refusal of the Spanish authorities to admit Russian ships to the port of Ceuta. This was reported by the press service of the Northern Fleet.
The BPK "Vice-Admiral Kulakov", the sea tug "Altai" and the medium sea tanker "Akademik Pashinin" entered the port of Algeria as part of a long voyage and docked. The ships will stay in the capital of the country until Wednesday, during which time the crews will replenish supplies of fresh water and food, and the sailors will be given access to the city.
The command of the detachment will take part in a number of protocol events with the participation of the Ambassador Extraordinary and Plenipotentiary of Russia to Algeria, as well as the command of the Central Naval Region of the Algerian Navy, which will visit the VPK "Vice-Admiral Kulakov".
Thus, instead of the Spanish port of Ceuta, where official Madrid prohibited Russian ships from entering, a detachment of ships of the Northern Fleet moored in Algeria. Earlier, Russia requested anchorage in Ceuta from 18 to 20 August for the VPK "Vice-Admiral Kulakov" and the tugboat "Altai", performing the tasks of a long voyage. The Spanish Ministry of Defense did not see any obstacles to the parking of Russian ships, but the refusal came from the Spanish Foreign Ministry.
According to the available information, the refusal is connected with the possible dissatisfaction of NATO with the visit of Russian ships to the port of a member country of the alliance. In addition, in 2022, Spain will host a summit of heads of state and government of NATO countries, and Madrid did not want to spoil relations with other countries of the bloc.