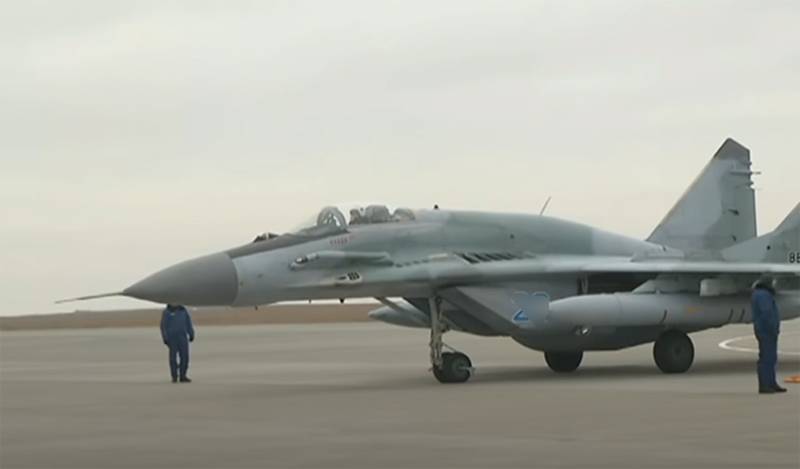 Another incident with funds reported
aviation
Videoconferencing of Russia. Recall that earlier in Turkey, while extinguishing a fire, the Be-200 aircraft of the Russian Ministry of Defense crashed, then a prototype of the newest Il-112V military transport aircraft fell in the Moscow region. In August, a MiG-29 fighter crashed near the Ashuluk training ground in the Astrakhan region. In all these cases, the pilots were killed.
August continues - and here's a new incident. Moreover, it happened again near Astrakhan and again with the MiG-29 fighter.
As reported by the Telegram channel
Base
, MiG-29, which was undergoing scheduled repair work in the Astrakhan region, caught fire in the course of their implementation. According to the channel, this happened in the Narimanov district of the region (the airport of Astrakhan is located there).
It is known that the fighting vehicle burned out completely before the firefighters could extinguish the flames.
It is known that no one was injured as a result of this incident.
If the information is confirmed officially, then this is the second loss of the MiG-29 in just a few days.