Western press: China prepares civilian ships to invade Taiwan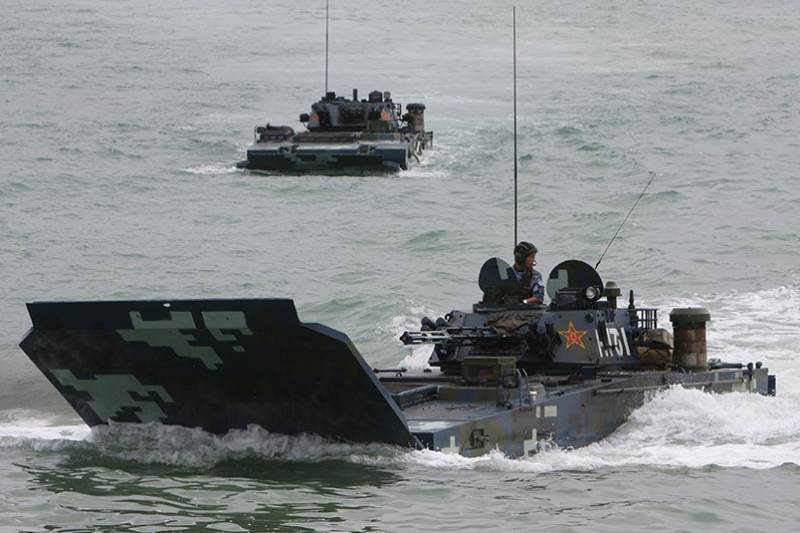 Western analysts admit that China is preparing civilian vessels for various purposes to invade Taiwan. They were prompted to this idea by the recent exercises of the amphibious forces of the People's Liberation Army of the PRC.
This reasoning is contained in an article published by the British portal Naval Post.
For the first time, a large civil ferry, owned by the shipping company Bohai Ferry Group, was involved in the landing maneuvers. This is the Bohai Pearl ferry ship with a displacement of 24 thousand tons, a hull length of 164 meters and a width of 25 meters. On three of its decks, it is capable of transporting about 300 pieces of equipment.
Such a Ro-Ro cruiser was tasked with delivering the unit on ZBD-05 amphibious vehicles to the landing site. There are no other details about these maneuvers, so it is not known how the vehicles were disembarked from the ferry: by swimming or directly to a specially equipped coast.
The Western press has previously noted that the Chinese build their civilian ro-ro ships so that they can be used for military purposes. After all, they can also act as landing craft during a possible invasion of Taiwan. But since civilian ships need a full-fledged port infrastructure to land their personnel and equipment ashore, this threat cannot yet be realized.
To solve this problem, China needs to master the production of artificial berths. Something similar was used by the Allies in 1944 during the landing of troops in Normandy.
Earlier, Taiwanese Foreign Minister Joseph Wu said that Beijing may try to follow the example of the Taliban (a terrorist group banned in the Russian Federation) in order to seize the uncontrolled island. At the same time, the official added that Taipei is ready to defend itself, including with the help of its allies.
Ministry of Defense of the Russian Federation