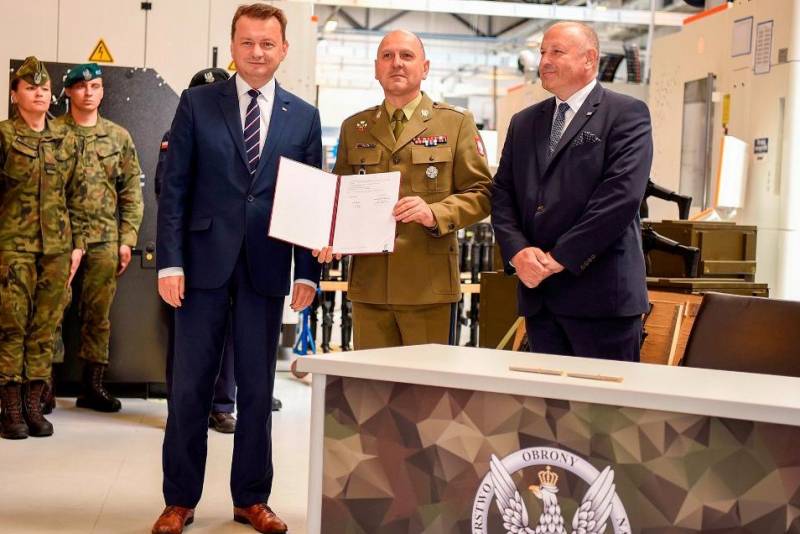 The servicemen of the Polish Armed Forces, who were assigned to guard the country's border with Belarus, were insulted. Polish border guards were called a "pack of dogs."
This was done by the ex-deputy and one of the oldest members of the trade union movement "Solidarity" Vladislav Frasyniuk on the air of the Polish television channel TVN24.
This is anti-Polish behavior. These soldiers do not serve the Polish state, on the contrary, they spit on the values ​​for which they fought, probably, their parents or grandparents.
- he said.
This is how Vladislav Frasynyuk commented on the actions of the servicemen, who did not let refugees from Asian countries through, trying to cross the border and get from Belarus to Poland. He stated that the soldiers, whom he called "trash", surrounded the defenseless people like a pack of dogs.
The politician's sharp words about the border guards raised a real storm and caused a response from the military department. In response to Frasyniuk's statement, the head of the Polish Ministry of Defense, Mariusz Blaszczak, submits a statement about insulting soldiers to the prosecutor's office.
As reported by the Polish border service, recently there have been about two thousand attempts to cross the country's border from Belarus by refugees from Afghanistan, Syria, Iraq and other Asian countries. These actions were suppressed only in 350 cases.