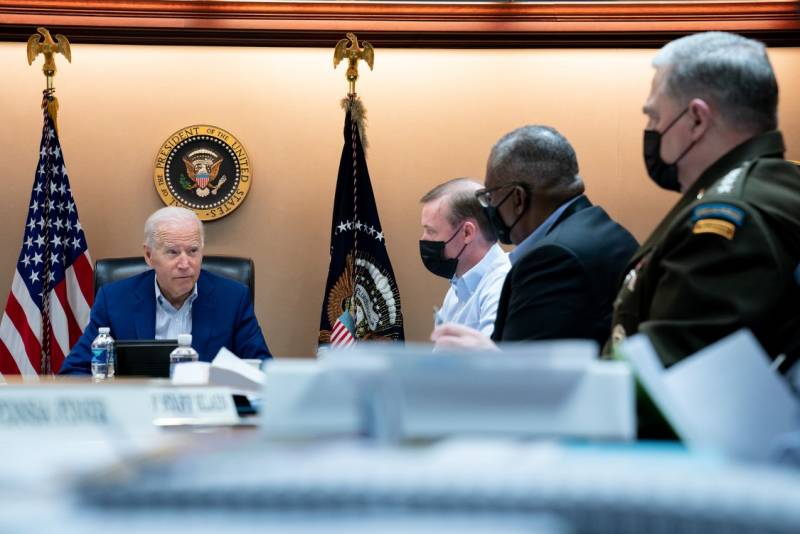 US President Joe Biden made a statement claiming an acceleration in the pace of evacuation from Afghanistan. According to the US President, over the past 36 hours, 11 people have been airlifted from Kabul airport. Several tens of thousands more await evacuation. At the same time, the American president could not name the exact number of Afghans who are ready to be evacuated from the country.
According to Biden, "we need to hurry" due to the growing threats.
The US President declares that the evacuation is becoming "more and more vulnerable to an attack by ISIS" (* a terrorist group banned in the Russian Federation). Also, according to the US President, "thousands of Afghans are counting on America and allies, as they are afraid of reprisals by the Taliban *".
ISIS * control several areas in the north of Afghanistan. According to American intelligence officials, they can, under the guise of civilians, penetrate into Kabul, where they can carry out terrorist and sabotage activities.
Biden:
The evacuation is carried out under the full control of the United States. We are evacuating Afghans from the Kabul airport, for whose health and life there is a clear risk. There are also threats from IS *, there is a possibility of an attack.
At the same time, Biden did not specify what it means "under the full control of the United States." For example, when people cling to the landing gear struts of military transport aircraft or tie themselves to them with ropes, is this also considered "complete control?"
In the United States itself, they say that the evacuation can hardly be called accelerated. Now there are problems of several plans. First, the Taliban * are blocking access to the airport for many Afghans who want to get out of the country. Second, NATO troops are now evacuating on "pre-agreed lists."
Today, India has evacuated about 400 Afghan Sikhs and Hindus from Afghanistan by several planes.