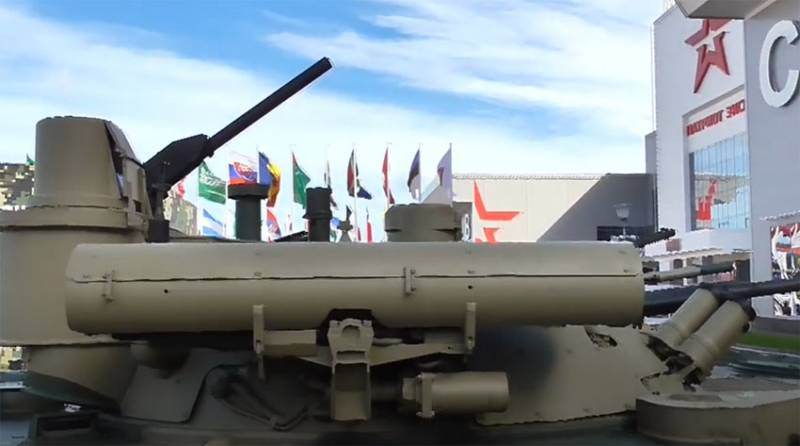 The international military-technical forum "Army-2021" has opened at the Patriot Exhibition Center. One of the novelties of the representative forum will be a new modification of a domestically produced infantry fighting vehicle. We are talking about the BMP-3 with the combat module (BM) "Berezhok".
This combat module was developed by specialists from the A.G. Shipunov Instrument Design Bureau.
It is noted that when using the new combat module, the appearance of the BMP-3 will undergo significant changes. At the same time, the installation of new equipment and weapons will not affect the overall and mass characteristics in terms of their compliance with floating armored vehicles.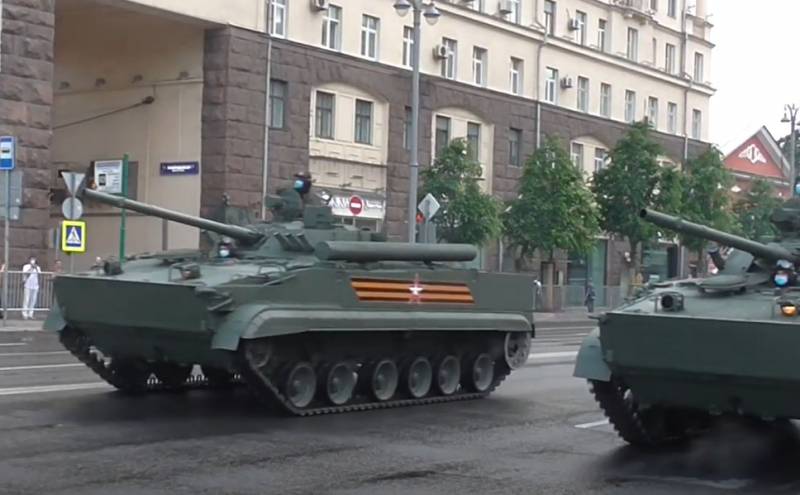 In preparation for the Victory 2020 parade
BM "Berezhok", which is already installed on one of the modifications of the BMP-2, includes an automatic grenade launcher system, a universal missile system and a control system
weapons
... In turn, the control system is equipped with a panoramic sight with a thermal imaging channel.
Among the new rifle items at the Army-2021 forum, the PPK-20 submachine gun was presented. This small arms was developed for the pilots of the Russian Aerospace Forces by the Kalashnikov group of companies. The submachine gun can be used as part of the emergency wearable supply. PPK-20 has a telescopic buttstock with adjustable length, a collimator sight, Picatinny rail, quick-detachable swivel. It can be equipped with a device for low-noise shooting.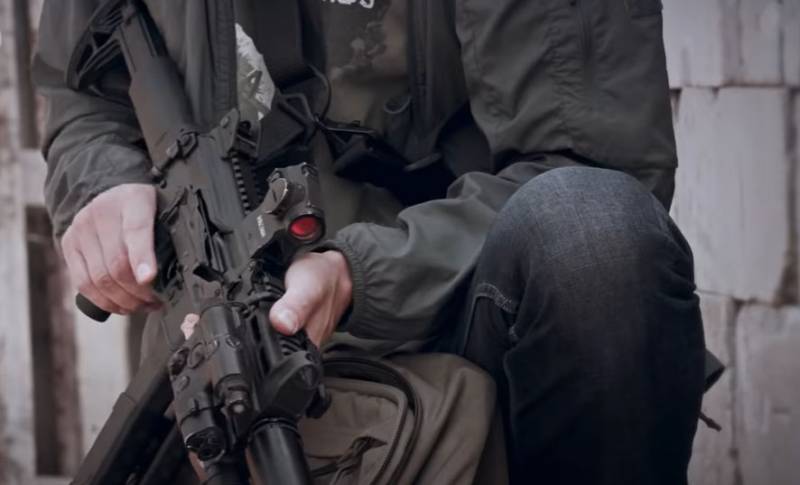 The representative of the group of companies noted that after completing the analysis of the tests carried out, they are ready to start mass production of this weapon. Added that PPK-20 has the potential to enter foreign markets.