F-16 fighters purchased by Bulgaria turned out to be "conditionally combat-ready"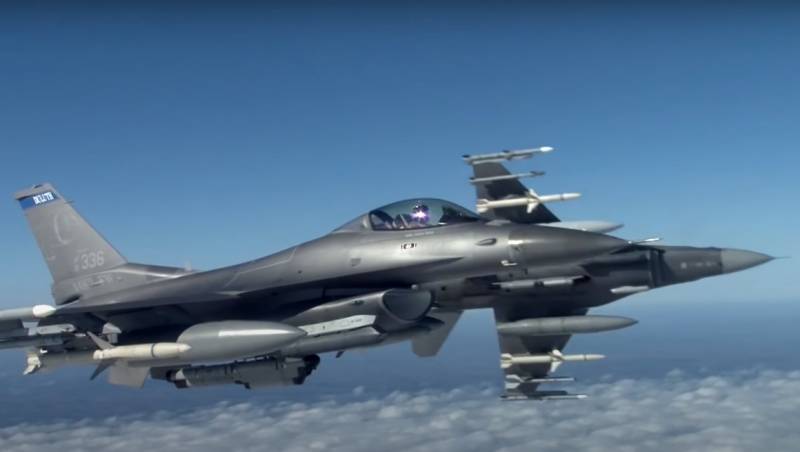 Despite the acute political and economic crisis in Bulgaria, the absence of a permanent government (temporary) and a clear budget, the country's military department quietly began to launch the procedure for the purchase of another batch of F-16 fighters, preparing to send a letter of request to the United States for the preparation of the project contract.
And about. Defense Minister Georgy Panayotov informed about the corresponding correspondence only after the deputy's request. According to him, it is only about clarifying the cost of the acquisition and the possible characteristics of eight F-16 Block 70 aircraft, and the decision in any case will be made by parliament. As the minister explained, "prices for weapons systems are constantly growing," therefore, it is necessary to determine the possible costs of purchasing a second batch of fighters. According to third-party estimates, the new agreement will cost $ 1 billion.
Serious failure in foreign policy! They tried to hide secret negotiations with abroad, ordering planes in the midst of a severe economic crisis.
- said the former Prime Minister Boyko Borisov, although even under him the contract for the purchase of 10 units, which was within the budget, was thwarted. Gripen and negotiations began to acquire the F-16.
In this case, as it turned out, 8 units. F-16s, acquired by Bulgaria in the first batch, can be called "conditionally combat-ready". The fact is that due to the overspending of funds allocated for the renewal of the fighter fleet ($ 1,31 billion instead of $ 1,07 billion), it was necessary to cut down on "associated costs" as much as possible. As a result, the vehicles expected in late 2023 - early 2024 will arrive with a limited number of air-to-air missiles and only a few bombs without laser guidance.
The first batch will be equipped exclusively for airspace protection
- indicated in the Bulgarian edition "Capital".