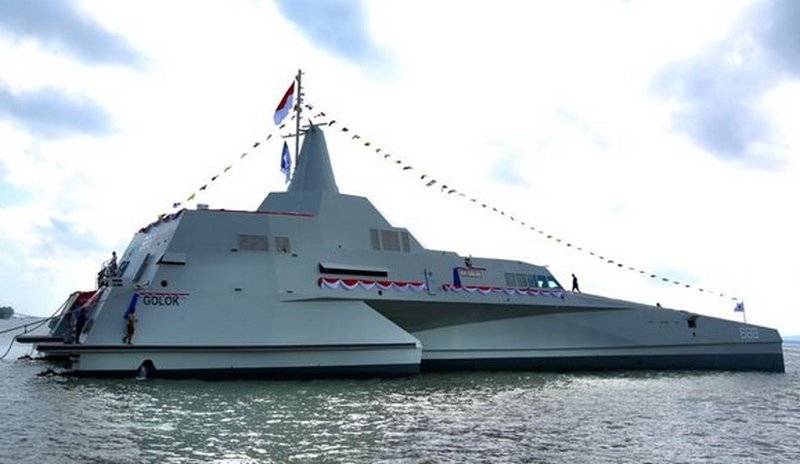 In Indonesia, on August 21, the KRI Golok 688 fast missile stealth trimaran, built for the needs of the local naval forces, was launched.
The KRI Golok is an original Indonesian-made vessel built by a domestic company from a composite material that makes it difficult for enemy radars to detect.
- noted in the publication Merdeka.
The pointed shape of the structure has a positive effect on the speed of movement.
This is a fast ship that will have a high speed. His task is to hit and retreat. To do this, he will receive missiles and other weapons [although outwardly it looks more like a crew boat for command]
- said the chief of staff of the Navy.
After the launch, the trimaran will undergo thorough tests and, if necessary, will be modified. As of today, it is 93% ready. The ship is expected to be fully completed in October 2021. The navy intends to send the trimaran to serve in the "strategically vulnerable border region" - Natuna and Ambalat.
KRI Golok will be one of the most advanced defenses in the Indonesian Navy
- said a government spokesman at the ceremony.
The name "Golok" is borrowed from the name of the traditional Indonesian cutting
weapons
that looks like a machete.