Optimal for amphibious operations: a high-speed electric boat has been developed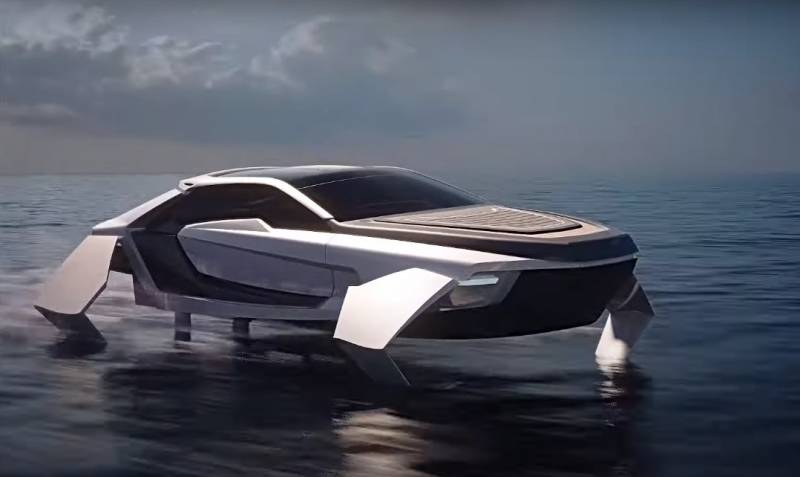 Electrification is proceeding more slowly in the maritime sphere, but there is already a product that can plow the water at high speeds.
CentrostileDesign has developed the Futur-E, a purely electric powered product. The new vessel has the shape of a supercar, duplicating its characteristics - only on the water surface. At the same time, as stated, it is completely noiseless and does not form when waves move.
The four wings included in the design of the boat are extended from the side when a certain speed is reached. Up to this point, they are fully integrated into the body for minimal friction. The pull-out mechanism makes it easy to store the boat or transport it.
Electro-hydraulic drives and gyroscope ensure stable running. Outboard or inboard engines allow a maximum speed of up to 30 knots. Upon reaching 8 knots, the wings will begin to lift the vessel until it begins, so to speak, hovering in the air at 16 knots. The hull is completely made of carbon fiber, which makes the boat lightweight, providing high performance.
Control of the vessel is simplified by the placement of panoramic screens that reflect navigation data and the state of the propulsion system.
At the moment, the new product has not yet been presented "in hardware", but has already been tested on a virtual "stand". The novelty may well be of interest to the military. For example, small dimensions, high speed of movement and quietness of the course are the optimal characteristics when conducting amphibious operations by special forces.