Characteristics allow attacking Taiwan from the mainland: firing was carried out in China using updated DF-15 missiles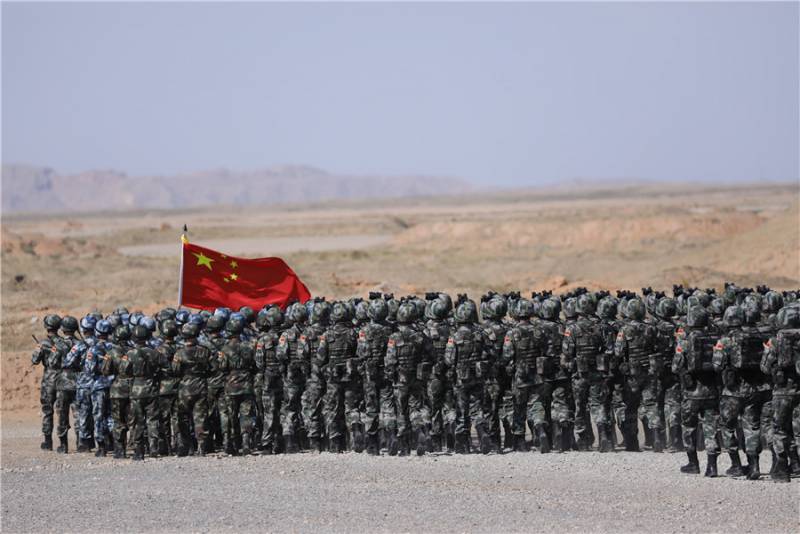 The Chinese military command reported on the missile tests, which were carried out in a desert area in the northwest of the PRC. The reports say that we are talking about a new type of short-range missiles.
From a report from the Chinese CCTV channel, citing the military:
These missiles are capable of striking large enemy units, including well-defended ones. Their use can paralyze entire enemy systems with key objects. They enhance the combat capabilities of the People's Liberation Army of China to defend sovereignty and territorial integrity, including the Taiwan issue.
Rocket firing was carried out by servicemen of the 1st PLA Missile Brigade. The target was struck using two missiles. These are updated modifications of the DF-15 missiles - missiles of the operational-tactical complex (OTRK), on which nuclear warheads can also be installed.
At the same time, the exact distance to the targets, which were "well-fortified positions of the conditional enemy", is not named. A rather streamlined concept of "several hundred kilometers" appears in the report.
In the basic version, such missiles are capable of hitting targets at a distance of up to 600 km. The updated variants, as previously reported, can "get the enemy" at a greater distance. These missile characteristics enable the PLA to attack Taiwan from the mainland.
The updated DF-15s feature more advanced warheads that incorporate anti-jamming technology. Also, an updated guidance system is used on new versions of Chinese missiles.
Combat missile firing in northwest China was carried out against the backdrop of the dispatch of several warships and anti-submarine aircraft to the Taiwan Strait. During the exercise, the landing of the assault force was practiced with the assault of the positions of the conditional enemy.