Russian complexes "Pantsir-S" and "Buk-M2E" repelled an air strike by the Israeli Air Force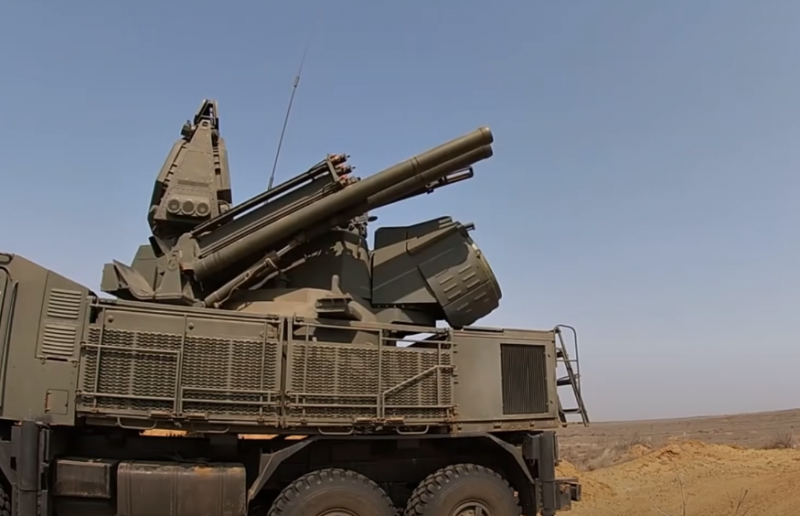 Russian air defense systems helped the Syrian army repel the air strikes on Damascus and Homs, intercepting 22 out of 24 missiles, Rear Admiral Vadim Kulit, deputy head of the Center for Reconciliation of Warring Parties, said.
According to the rear admiral, the Buk-M2E and Pantsir-S complexes, which are in service with the Syrian air defense forces, took part in repelling the attack. In total, they managed to shoot down 22 of the 24 missiles launched by Israel. There are no casualties among the Syrian military personnel, as well as destruction on the ground.
Israeli attack
aviation
was conducted on 19 August 2021 from Lebanese airspace. At about 23:00 pm, six Israeli Air Force fighters reportedly launched rockets at targets in the suburbs of Damascus and Homs, without entering Syrian airspace. The calculations of the Buk-M2E air defense missile system and the Pantsir-S air defense missile system of the Syrian air defense forces managed to intercept almost all the missiles.
The Syrian air defense forces on duty destroyed 2 missiles from the Russian-made Buk-M22E and Pantsir-S complexes in service with the armed forces of the SAR
- said in a statement.
Earlier, the Syrian news agency SANA reported repelling an Israeli air attack, saying more missiles launched were shot down, but did not provide details. According to Al Hadath TV channel, the target of the Israeli missiles were warehouses with
weapons
Hezbollah units fighting on the side of the Syrian government forces.