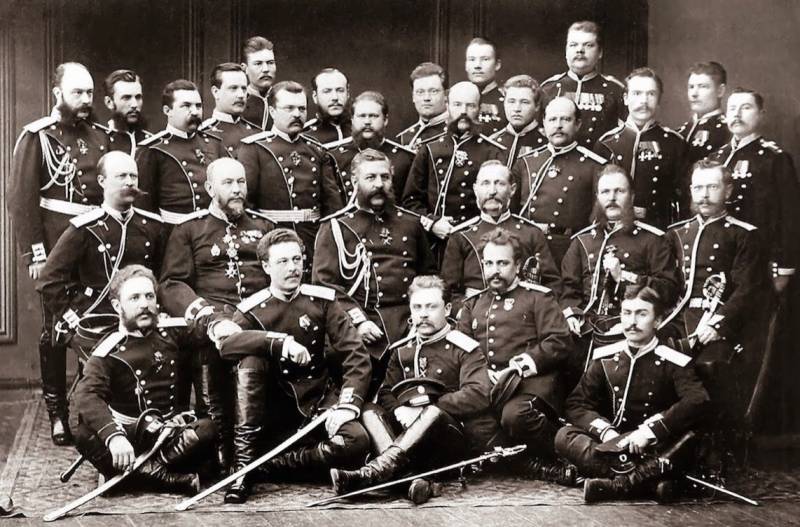 An officer is not just a rank or profession. For most people, this word is associated with honor, courage, dedication and role model.
On August 21, our country celebrates Officer's Day. And despite the fact that this date does not have an official status, and the holiday began to be celebrated only a few years ago, this day is special for former and current representatives of the command staff.
It is worth noting that the very title of officer appeared during the reign of Emperor Peter I. At the same time, at that time only members of noble families could be awarded it.
People without noble status began to receive a prestigious title only at the end of the XNUMXth century. But here, too, there were some nuances. It was impossible to become an officer without military merit.
After the October Revolution of 1917, they tried to completely get rid of the officer rank. Often people were appointed to officer positions even without education, not to mention military merit. At the same time, the title itself was renamed to "commander".
However, the aforementioned period did not last long. The "return" of officers to the army took place already in the 30s of the last century. Today, this title is held by representatives of the command staff of all power structures.
By the way, in pre-revolutionary times there was even an unwritten officer's code. Its rules were fully consistent with the moral foundations of society, and their violation invariably followed severe punishment. An officer who "lost" his honor found it extremely difficult to restore his position in society.
Many members of the command staff continue to honor this code and adhere to the unwritten rules today. That is why the word "officer" is still associated with honor and moral stability.
As mentioned above, Officer's Day in Russia is celebrated unofficially. The initiators of the establishment of a professional holiday several years ago were representatives of the public organization "Officers of Russia". At the same time, members of the organization have already sent a letter to President Vladimir Putin with a request to give the holiday an official status.
As for the date itself - August 21, it was not chosen by chance. The officers celebrate their professional holiday just on the eve of the Day of the State Flag of the Russian Federation - a symbol of the Fatherland, for which these brave people are ready to sacrifice their lives.
According to an established tradition, festive concerts are held on August 21 in military cities, garrisons and officers' houses. Both current officers and veterans on this day accept congratulations and spend time with family and friends at the festive table.