U.S. says no plans to expand control zone around Kabul airport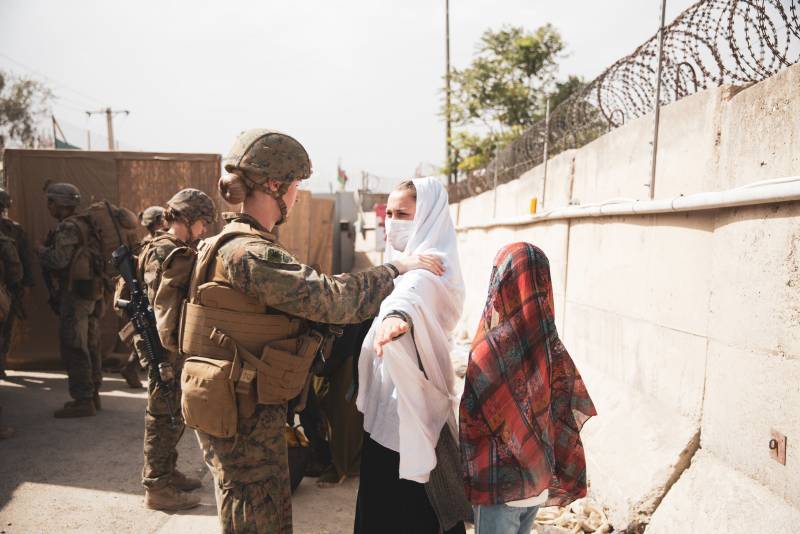 The United States will continue to control the Kabul airport along its perimeter and does not intend to expand its zone of control. This was stated by Pentagon spokesman John Kirby.
Speaking at a daily briefing at the Pentagon, Kirby, answering a question about the possibility of expanding the zone of control, said that the US military would continue to control the airport and its perimeter and did not intend to leave this zone.
Our task is to control the airport and the perimeter around it, and this is what we are doing. We have no plans to expand the controlled area
- he added.
To date, there are 5,2 thousand American servicemen at the airport in the Afghan capital, about 700 people have arrived in the last 13 hours. This is not counting the military from the contingents of the American NATO allies. According to General Hank Taylor, 17 C-17 military transport aircraft arrived in Kabul in a day, on which reinforcements and equipment arrived, 17 C-2 aircraft were sent, which took out about 14 thousand Afghan refugees. In total, 7 thousand people have been evacuated from the airport since August XNUMX.
Meanwhile, the US Navy F / A-18 carrier-based fighters, which are part of the aircraft carrier USS Ronald Reagan (CVN-76), have appeared over Kabul. Aircraft perform the function of covering the territory of the airport. Patrolling will continue.
We have made it clear to the Taliban * that any attack on our people during airport operations will be met with a decisive response.
- stated in the Pentagon.
* - the movement is prohibited in Russia as terrorist.
https://twitter.com/USMARCENT