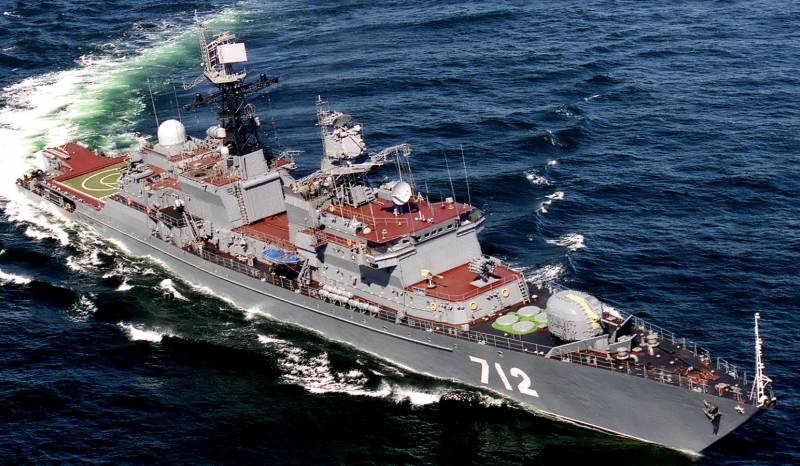 Patrol ship "Fearless" project 11540 code "Yastreb" began mooring tests after the repair and modernization. This was reported by the press service of the Baltic Shipyard Yantar.
Mooring tests of the ship began on August 10 and should last until early October. During this time, the acceptance team of the enterprise must close 41 mooring certificates. After the end of this stage, the "Fearless" will go to sea for sea trials. Return of the ship to the Baltic
fleet
planned by the end of this year.
The watchdog has been under repair since 2014, initially it was planned to return to service at the end of 2016, but during the defect detection, a large amount of additional work was identified, including the repair of the propulsion system, after which the ship's repair was extended. The completion date of the repair was repeatedly postponed.
"Fearless" - Project 11540 lead patrol ship "Yastreb", built in 1993 in Kaliningrad on board the "Yantar". The main purpose is the search, detection, tracking and destruction of enemy submarines, anti-ship and anti-submarine defense of warships and ships at sea, strikes against underwater and surface targets at sea and bases, support for combat operations of ground forces, providing landing, as well as for cover forces of amphibious assault.
The ship's displacement is 3590 tons, speed is up to 30 knots, autonomy is 30 days, the crew is 210 people. In service: AK-100 artillery mount, Kinzhal and Kortik missiles, 533 mm torpedoes, Ka-27 helicopter. There is no information about whether the ship was rearmed during the modernization.