Aviation
the AI-450T twin-rotor turboshaft engine, manufactured by Ivchenko-Progress, has been certified by the State Aviation Service of Ukraine. The company received the corresponding document on August 6, 2021.
Type certificate TD0070 confirms the compliance of the AI-450T engine with the European "EASA CS-E airworthiness standards". As reported on the official website of the Zaporozhye machine-building design bureau "Progress" them. Academician A. Ivchenko, this engine modification is intended for unmanned aerial vehicles.
News
the certification of AI-450T was positively met in Ukraine, especially in light of the fact that this engine is in demand in Turkey, where it was installed on the Bayraktar Akıncı drone. In addition, it is planned to install the AI-450T on the Ukrainian Sokol-300 strike and reconnaissance UAV, capable of carrying 300 kg of payload.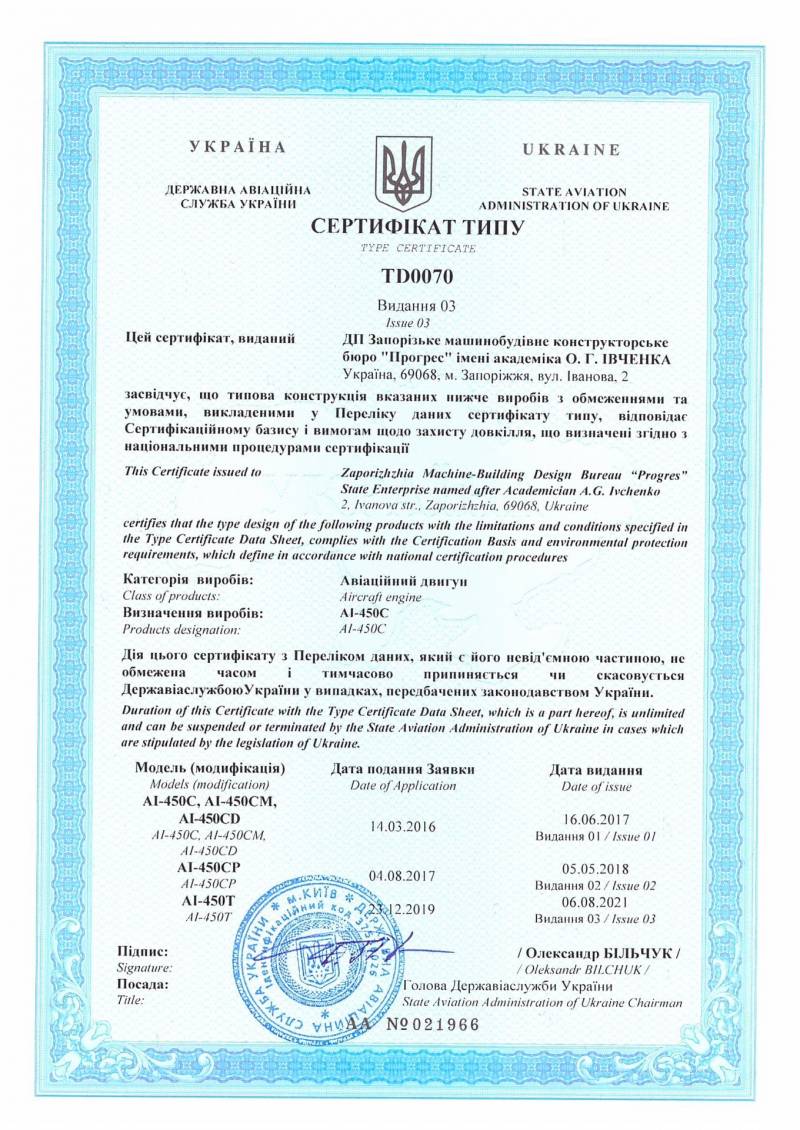 This is not the end of the news about Ukrainian engines; certification of another modification of the AI-450 engine - AI-450SR-2 is to take place soon. According to Ivchenko-Progress, the Austrians are very interested in this engine, planning to install it on new Austrian trainer aircraft developed by CEA Design GmbH.
It is noted that this is not the first mention of Austria as a buyer of Ukrainian engines. In 2018, it was reported that an earlier modification of the AI-450SR engine had been certified, which was intended for installation on Austrian training aircraft of the DART-450 type (Diamond Aircraft Industries).