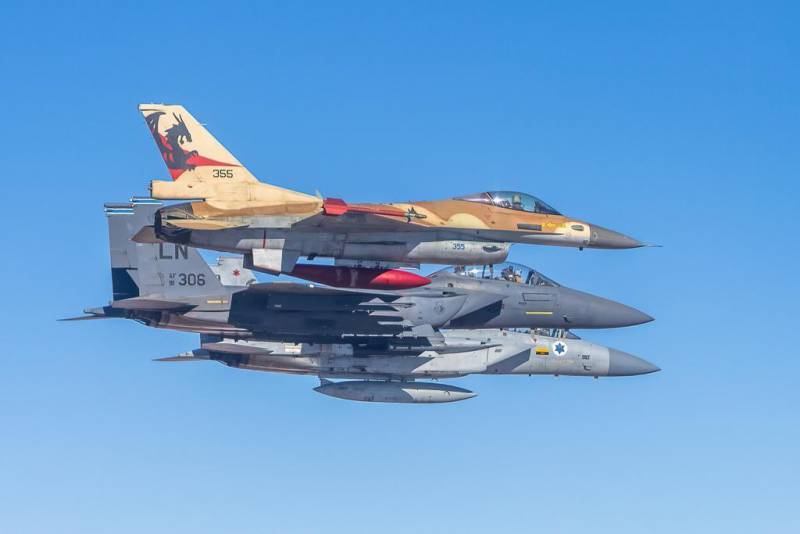 Israel struck another blow on Syrian territory. This time, the outskirts of the border town of El-Quneitra came under fire. The Israeli military has traditionally shied away from explanation.
The Israeli army attacked the territory of the province of Al-Quneitra in southwestern Syria, bordering Israel and Lebanon. According to some reports, the settlement of Khodr, in the area of ​​which Iranian militants operating under the cover of the Lebanese group Hezbollah, are based, came under rocket and mortar fire.
There is no information about losses and destruction.
According to other information, the blow struck
aviation
The Israeli Air Force fired on a military target in the Kars al-Nafal area of ​​Quneitra province. The strike was carried out by three missiles at the location of pro-Iranian Shiite formations fighting on the side of the Syrian government army. In addition, the headquarters of the 90th brigade of the Syrian army came under attack. The military source, who reported this, said about the material damage caused, there is no information about the dead and wounded.
The Israeli Defense Ministry refused to give any explanations about the strikes, saying that foreign media reports "traditionally do not comment."
The last time Israel attacked Syrian territory was on the 20th of July this year. Then warehouses with
weapons
and Hezbollah ammunition in the south of the Syrian province of Homs; and Shiite defense facilities east of Aleppo city.