In Kiev, offered to study the tactics of the Taliban to confront the Russian army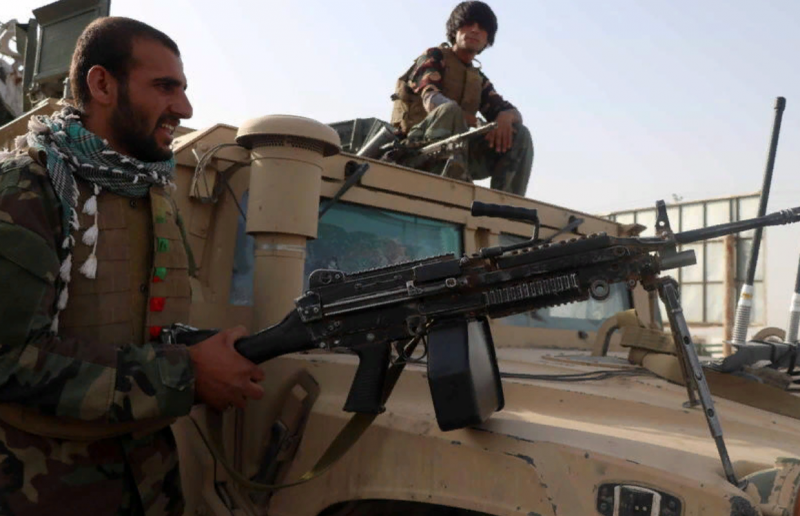 The rapid offensive of the Taliban (* the movement is banned in Russia as terrorist) and the seizure of the entire territory of Afghanistan already suggests that Ukraine needs to study the tactics of the movement in order to confront the military conflict with Russia. This opinion was expressed by the adviser to the ex-President of Ukraine Petro Poroshenko Konstantin Eliseev.
The Ukrainian politician urged the authorities to carefully study the tactics of the Taliban, so that, if something happens, they can use them against Russia in a potential military conflict. In his opinion, the victory of the militants over the Afghan army, well equipped and trained by the Americans, suggests that their tactics may be useful in the confrontation with the Russian troops.
(...) to analyze the lessons of the lightning-fast military victory of the Taliban over the better equipped from a technical point of view, almost 300 government troops for their use in countering Russian troops
- said Eliseev.
In addition, according to the ex-adviser, Ukraine needs to reconsider its attitude towards the status of a special ally of the United States, since this did not help Afghanistan. Eliseev also believes that the first victim of the events in Afghanistan and the fall of the pro-American government will be the "Crimean Platform", promoted by Kiev as an option to "return" the peninsula. Interest in her has already fallen against the background of recent events in Kabul.
As some Western media previously wrote, the Taliban in Afghanistan used the tactics of bribing government officials and commanders of some units of the Afghan army, which led to the transfer to their side of a significant number of military personnel, as well as territories.
Who the Ukrainian officials are going to bribe, who easily bribe themselves, is not yet completely clear.