The third "Varshavyanka" for the Pacific Fleet entered state tests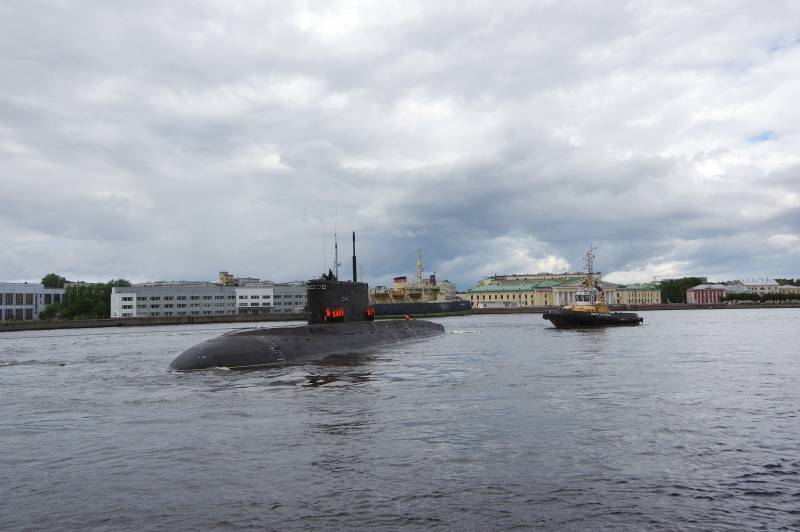 The third "Varshavyanka", built at the "Admiralty shipyards" for the Pacific
fleet
, went to state tests. This was reported by the press service of the shipyard.
The large Project 16 Magadan diesel-electric submarine reportedly began state tests on August 636.3. During the week, the crew of the submarine and the commissioning team of the enterprise will check the operation of all mechanisms and devices, as well as conduct a number of deep-sea dives. It is not reported whether other exits to the sea are planned within the framework of state tests.
After working out the test program, the submarine will return to the Admiralty Shipyards, where it will undergo revision and finishing before the submarine is handed over to the customer. The signing of the acceptance certificate and the transfer of the submarine to the Russian Navy are scheduled until November 10.
The Magadan submarine was laid down on November 1, 2019, on the same day as the fourth submarine of this project, named Ufa. The launch of Ufa will take place, according to the Ministry of Defense, at the end of 2021. The lead and the first serial submarines for the Petropavlovsk-Kamchatsky and Volkhov Pacific Fleet entered the Navy in 2019 and 2020, respectively, and are currently preparing to move to Kamchatka. The submarines, accompanied by support vessels and tugs, will sail along the "southern" route through the Mediterranean Sea, the Suez Canal and the Indian Ocean. The inter-fleet transition will begin shortly.