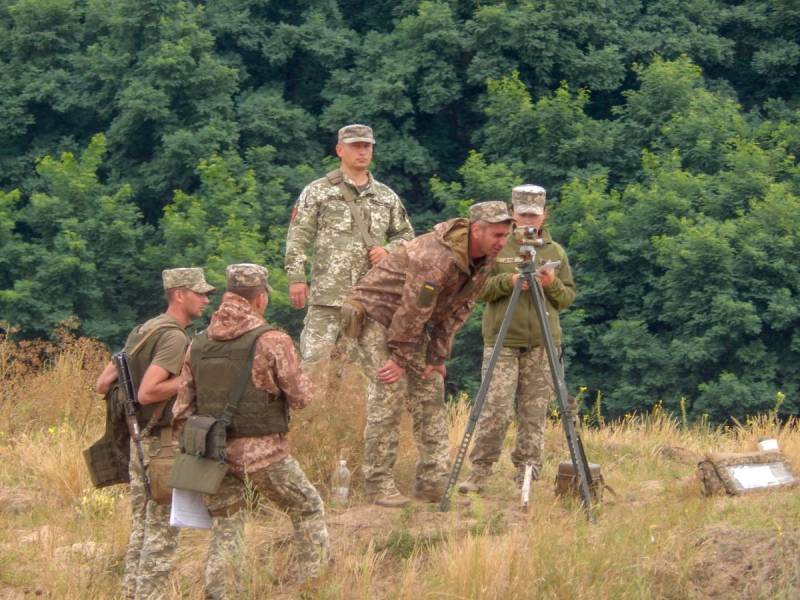 Territories, including settlements, of the Donetsk and Luhansk People's Republics are subject to periodic shelling from the positions of the Ukrainian army. On the eve of the night, the Armed Forces of Ukraine fired several ammunition from 120-mm mortars at the Spartak settlement. The DNR UNM counted at least 18 minutes.
A little earlier, buildings in the village of Belaya Kamenka were damaged by a mortar attack by the Ukrainian military. Shelling from 120-mm mortars was recorded from firing points in the town of Starognatovka. At another site in the vicinity of the settlements of the Experimental and Veseloye units of the Armed Forces of Ukraine, they fired from a grenade launcher.
While systematically shelling the regions of the DPR and LPR, the Ukrainian military at the same time cannot cope with the previously announced plans for demining the territories on the demarcation line. In the Luhansk sector of the conflict, the Armed Forces of Ukraine are attracting foreign sappers. In particular, in the message of the official representative of the People's Militia of the LPR Ivan Filiponenko, the other day, information was again duplicated on the continuation of mine clearance by previously invited specialists from the British-American company HALO Trust.
According to the Luhansk authorities, the Ukrainian military has been carrying out extremely chaotic and disorderly mining in recent months, and now they are unable to clear the controlled territories on their own. This includes, among other things, the area of ​​responsibility of the 30th separate mechanized brigade of the Armed Forces of Ukraine. The Kiev authorities were forced to turn to foreign structures for international humanitarian assistance in resolving emergency situations.
It is noteworthy that the employees of the organization "HALO Trust" were involved in a scandal related to allegations of espionage. The company "HALO Trust" acted within the framework of the humanitarian initiative of the US Congress with the participation of the state agency USAID (recognized as an undesirable organization on the territory of the Russian Federation, activity is prohibited).