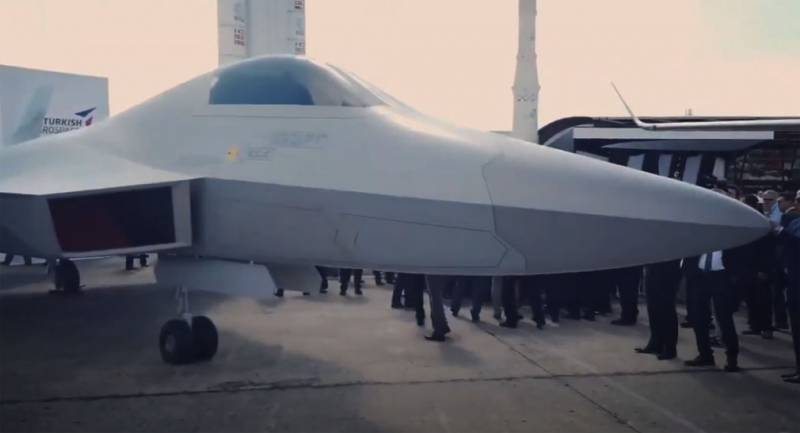 In the largest Turkish city - Istanbul - the military-industrial exhibition IDEF-2021 opens. It will run until August 20, and Russian defense industry companies are taking an active part in it. On the eve of the international exhibition of arms and military equipment, the head of Rostec Sergey Chemezov gave an interview to Turkish journalists.
In a conversation with reporters of the Anadolu agency, the question was raised that Turkey is going to create its own fifth generation fighter. At the same time, Turkey has serious technological problems, because this country can hardly be called an advanced aircraft building power.
Answering questions from Turkish journalists, the head of Rostec said that the Russian state corporation is ready to help Turkey in creating a new generation combat aircraft. Sergei Chemezov emphasized that such assistance will be provided to Ankara if a request is received from the Turkish leadership.
Today, Turkey is forming a technical assignment for the creation of a 5th generation fighter TF-X. This fighter is planned to be created using "stealth" technologies, to arm it with modern and promising weapons.
The idea of ​​creating its own new generation combat aircraft in Turkey came due to the fact that the United States imposed sanctions against this country in connection with the purchase from Russia of the S-400 Triumph anti-aircraft missile systems. At one time, Turkish President Recep Tayyip Erdogan flew to Russia for an international aerospace show, where he was shown a fifth-generation Russian fighter Su-57. Ankara then promised to think about the possible purchase of modern fighters (Su-35 and Su-57) from Russia. At the same time, they began to promote the idea of ​​creating their own aviation complex of a new generation, but so far there are serious difficulties with this due to the lack of a number of key technologies. Nevertheless, the Turks have already held their presentation of the TF-X layout.