US Marine reportedly shot wounded at Kabul airport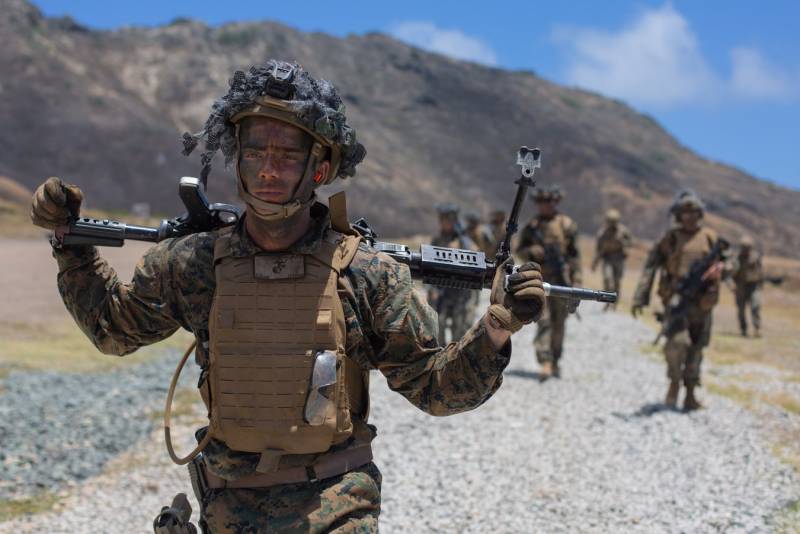 A shootout is reported at the capital airport in Afghanistan. In just a day, the Kabul international airport managed to turn into one of the most discussed and "hot" spots on the map of the planet. The air harbor is a real Babylonian pandemonium, when some are trying to break through to the planes, while others are trying to prevent them from doing so.
Currently, there are American, Turkish and Azerbaijani military personnel at the Kabul airport. The Americans have already opened fire several times today. The data on the two dead were confirmed. According to the latest information, these are some armed people who were on the runway and were moving towards one of the planes. First, the American special forces opened warning fire (at least this is what the US media write), and then, when the armed people did not respond to the warnings, they began shooting to kill.
Some time ago, there were reports that the shooting allegedly did not go unanswered. One of the US Marines was wounded in the skirmish. At the same time, American sources write that the "gunshot wound" was received by accident and "was not associated with malicious intent on anyone's side." At the same time, it is not specified what is meant by "accidental injury". In this regard, a version of a possible "friendly fire" is being discussed, which could be opened either by the American servicemen themselves or by representatives of the allied contingent.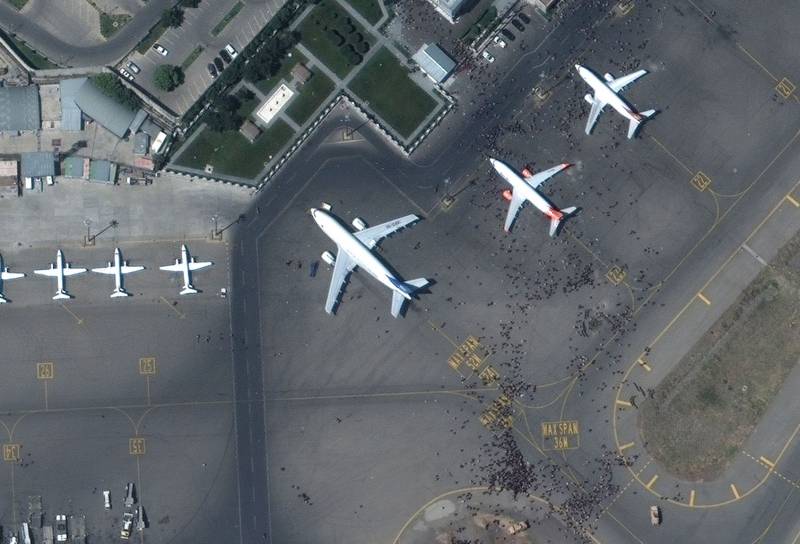 People on the runway of the Kabul airport
A CNN reporter reports from Kabul that the city is flooded with people with the banners of the Taliban (a terrorist organization banned in Russia). From the report of the American channel:
They shout out "Death to America!" So far, they are being friendly towards our film crew.
Meanwhile, it became known about the order of the American command to send another battalion to Kabul. Thus, the US contingent in the Afghan capital will be increased to 7 thousand people.
Tweeter / MAXAR, United States Marine Corps